There is a preview image of in the new iOS 4.3 beta that Apple released to its developer community for testing that includes some interesting new icons that might be a revelation of what is to come in the new iOS version and on the next iPad, speculated to be coming soon.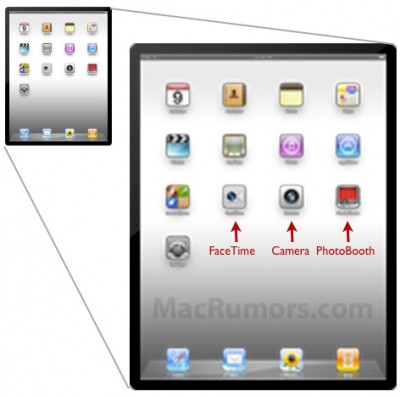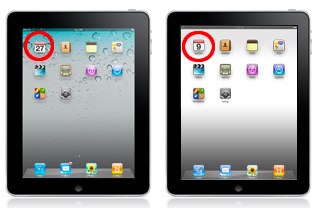 One of them is a calendar icon with a 9 on it. The iOS calendar app always shows today's date. It would stand to reason that if they are showing off a mockup of the new screen of apps, they'd want the date to be fresh on the day it was happening.
It also reminds us of the fact that a similar image was used on January 27th when the original iPad was launched, according to Slashgear. However, as TUAW points out the preview icon in the Brightness Settings pane also has a big 9 on it, so this is likely just a generic image used inside Apple.
There are also three new icons that clearly do reveal something new. Each one is for a FaceTime App, a Camera App and a PhotoBooth app, all of which point to the possibility of a new camera on the iPad.
At this point, if the new iPad doesn't have a camera, it will be a huge disappointment to users who have held out for the second coming of the iPad.
Advertisement