iOS 4.3 has been released to developers and it includes some great new features and one old one that is coming back on the iPad. Included are multi-finger gestures, hotspot capability, a return to the orientation lock button for the iPad and others. The new features are listed on our sister site, Gottabemobile.

One of the new features for the iPad is the ability to perform some functions via gestures performed by multiple fingers, up to four or five at a time. Here is a video from Gizmodo demonstrating the new feature on the iPad.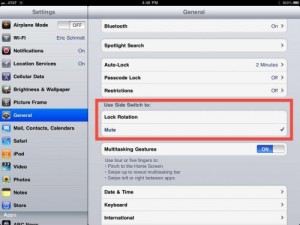 To summarize, using four or five fingers, a user can pinch to return to the home screen, swipe left or right to switch between apps, and up to reveal the app dock and down to hide it again. This will make using the iPad with multiple apps more fluid.
Second, there is a new option to change the behavior of the switch on the side of the iPad above the volume buttons. That switch started as an orientation lock but was then repurposed to be a mute button. Now, users will be able to decide which they prefer, a big plus to those of us who hated the change in the last update.
One of the best new features in the Verizon iPhone was the ability to use an iPhone as a personal hotspot, sharing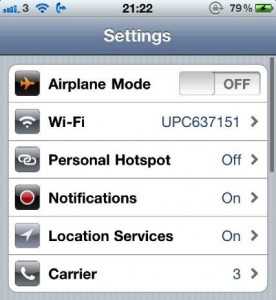 the phone's 3G Internet access with up to five other devices for no extra cost.
However, this feature may also be coming to AT&T via this update. Based on their past record with tethering, we can guess that AT&T won't support it or will wait a long time to support it and then charge for it. But users could get lucky and AT&T could also implement it exactly as Verizon does in order to stem the tide of people switching.
This leads us to believe it will be a wait-and-see proposition for AT&T not allowing it on their network unless they lose a lot of customers.
MacStories is reporting that AirPlay is now coming to the iPhone. Also, there is now an API to allow developers to include this function in their apps, meaning Netflix or hulu could now allow users to stream from the iPad or iPhone app to a TV with an Apple TV hooked up to it. As a result Apple TV's software is also being updated, but not yet available to the general public. MacStories also mentions full screen banner ads in iAd and streaming data tracking.
Finally, iOS 4.3 was updated with a minor one allowing the new functionality of AirPlay to actually work with it. The one thing we are most clamoring for in the Apple TV is apps. But that is not part of this update. This is the single biggest reason that we put the Apple TV on our list of biggest tech disappointments in 2010. If they add app support, the Apple TV will suddenly become a far more useful tool for only $99. We will just have to wait. People forget that apps were not on the first iPhone either.
Advertisement