During CES 2011 we saw plenty of technology aimed at entertaining consumers and making them more productive, but Intel's new processors, the Intel 2nd Generation Core i Family of processors is the technology we saw at CES 2011 that will have the biggest impact on how consumers use their computers in 2011 — even if they don't know Intel is responsible for it.
For improvements including new integrated graphics we have chosen the Intel 2nd Generation Core i Family of processors as the Best Mainstream Experience Improvement of CES 2011.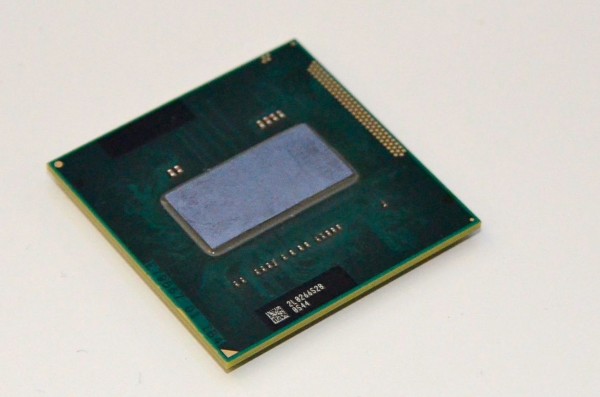 The latest processors from Intel include the CPU and the GPU, or the brains and the graphics, on the same piece of silicon (shown above) which enables Intel to deliver a significantly better experience to users in terms of gaming and watching HD content. The 2nd Generation Intel Core i Processors don't signal the death of discrete graphics, rather the beginning of a new era of mainstream consumer graphics.
With the new processors from Intel, which are arriving in notebooks this week and will be in many more consumer level devices in February-March, the average user will now be able to play some mainstream games without opting for a more expensive dedicated graphics solution in their next laptop. With the new processors many games which wouldn't even load will be able to be played. These won't be able to run on "high" in most cases, but overall consumers will be able to play more games on their next computer.
The improvements to Intel WiDi 2.0, which can stream 1080P HD and protected video to your HDTV without wires and the inclusion of Intel Insider which will allow Full HD Movie rentals also add to the experience as does Intel Quick Start Video which can convert a video from HD to a smaller size better suited for playback on the iPod Touch in 16 seconds — compared to four minutes using the older processors.
All of these improvements add up to vastly better user experience for the end consumer, one that will impact consumer this year, which is why it is Notebooks.com's choice for Best Mainstream Experience Improvement of CES 2011.
Advertisement