We saw a ton of notebooks at CES 2011, but the new Alienware M17x leaped out of the crowd. The new M17X is a beast of a machine, providing an outstanding gaming and entertainment experience.  Throw in a number of creature comforts and a starting price of $1,499 and we're more than comfortable crowning the new M17x as the Best Notebook of CES 2011.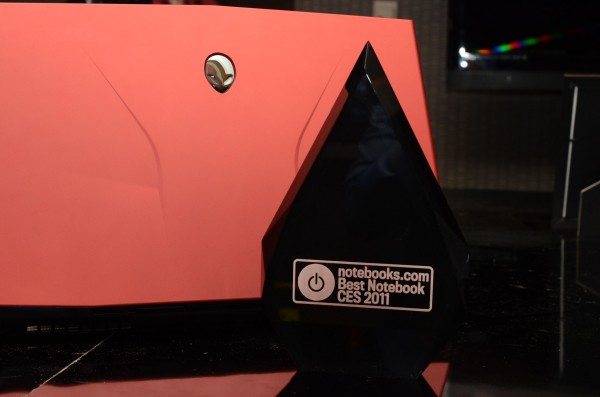 The Alienware M17x can be configured with Intel's second generation Core i7 processor and NVIDIA's GTX 460 graphics. Though we generally dislike having to wear 3D glasses, playing 3D games on the M17X is awesome.  If you have enough cash you can configure your M17x with dual 256GB SSDs.
Another outstanding feature that's available on the M17x is Wireless HD, a feature that allows users to stream HD video and video games to HDTVs with zero lag.
The Alienware M17x is thinner, lighter and even more aesthetically pleasing than its predecessor. If you're looking for the ultimate gaming and entertainment notebook, look no further than the new Alienware M17x.
Advertisement