Get ready for better audio on notebooks with the release of Dolby Home Theater v4 announced at CES 2011 in Las Vegas today.
Dolby Home Theater v4 will deliver a more immersive audio experience over the built-in speakers on laptops with surround sound and higher fidelity audio throughout the user experience.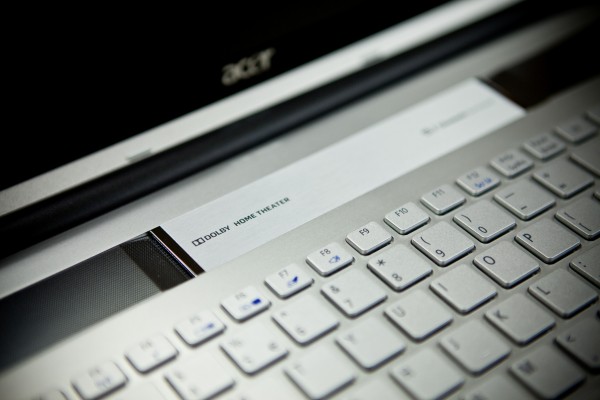 The first notebooks to come equipped with Dolby Home Theater v4 includes the Acer Ethos line of notebooks, which are on display at CES 2011.
Dolby Home Theater v4 aims to deliver a better audio experience through the following features.
Surround Decoder: converts stereo content into 5.1- or 7.1-channel surround sound and converts 5.1 surround sound into 7.1 surround sound
Surround Virtualizer: creates a virtualized surround sound experience over the PC's built-in speakers or over headphones
Dialogue Enhancer: improves intelligibility of dialogue across all types of content
Volume Leveler: maintains a consistent volume across all content and applications according to where the user sets the volume level
Volume Maximizer: boosts the level of the audio signal so users can turn up the volume without causing noise or clipping
Intelligent Equalizer: monitors and adjusts audio to match the user's chosen preset
Graphic Equalizer: lets consumers tailor audio to their exact specifications using high-quality digital filtering
Dolby Digital Output: provides real-time encoding of PC content into the Dolby Digital format over S/PDIF or HDMI™ outputs; users can then enjoy audio content from their PCs in surround sound on their home theater systems
Audio Optimizer: improves the frequency response of the PC's built-in speakers so content sounds true to the creator's intent
Audio Regulator: eliminates or reduces distortion caused by the combination of overdriven speakers and amplifiers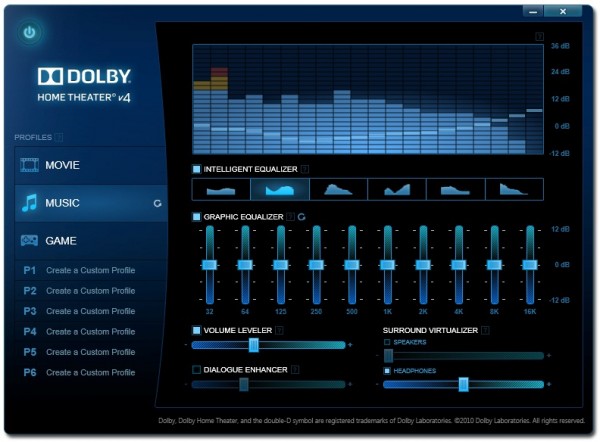 When we had a chance to hear Dolby Home Theater v4 in early December we were very impressed with the quality of audio including the ability to pick out Missing instruments when Dolby Home Theater v4 was disabled and also found the experience of watching music videos more enjoyable than on notebooks without a premium audio solution such as Dolby Home Theater v4.
The new Dolby Home Theater v4 solution is a mix of hardware and software solutions which means you'll need to look for it on your next laptop rather than upgrading your existing laptop.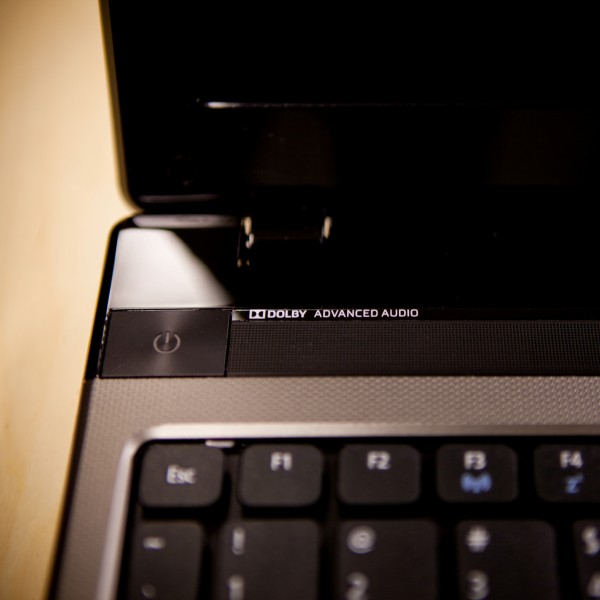 You can find the new Dolby Home Theater v4 on the following laptops and on other laptops during 2011 that ship with the new Dolby V4 by looking at the specs and for a Dolby theater markings.
In addition to the Dolby Home Theater v4 announcement Dolby has also announced Dolby Advanced Audio v2 which delivers a Surround Virtualizer using your laptop's built-in speakers, a volume leveler, volume maximizer, equalizer, audio optimizer and audio regulator.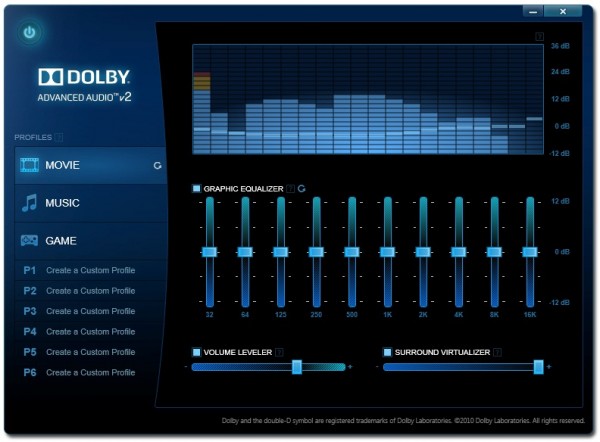 Users will be able to use the control panels shown above to control their audio experience on Dolby premium audio laptops.
Advertisement