Dell has dropped the price on the 13″ Dell Adamo to $899, a move likely made to compete with the recently refreshed MacBook Air.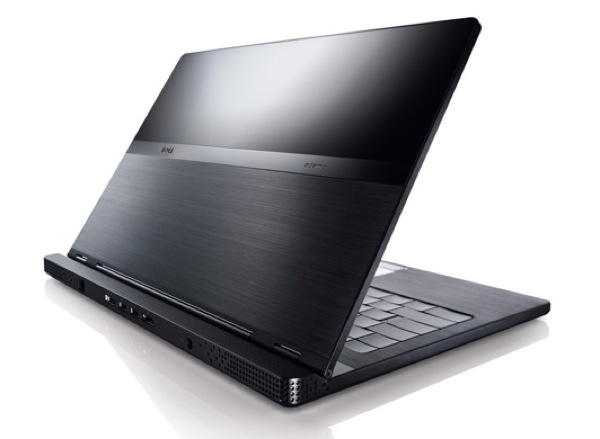 The Dell Adamo is powered by an Intel Core 2 Duo is a 2.13GHz processor and has 4GB of RAM. Comparatively, the the 13.3″ MacBook Air has an entry level price of $1,299 with a 1.86GHz processor and 2GB of RAM.
Just like the MacBook Air, there is a 128GB SSD in the Dell Adamo which runs Windows 7 64-bit edition. This is a bump in processor speed and memory. The new lower-priced Adamo still has a built-in 3G network and a 6-cell battery which promises up to 5 hours of battery life.
For Windows users these specs offer a decent alternative to the MacBook Air. Some Air users would be envious of the built-in wireless broadband and the slightly faster processor, not to mention the price break. A MacBook Air with a 2.13GHz Intel Core 2 Duo processor plus 4GB of RAM will actually cost $1,799. However, it would have a 256GB SSD since the 128GB version of the MacBook Air is not available with the faster 2.13GHz processor.
This is actually the second time Dell dropped the price of the Dell Adamo this year and is worth looking into if you are a Windows user who wants an incredibly thin laptop at an affordable price.
Advertisement