Great news for Evernote lovers, Evernote has decided to make the season a little bit brighter by giving all Evernote users a higher monthly limit and rolling out Premium invites to all accounts starting right now. All in addition to the early gift of Evernote 2.0 for Mac that landed yesterday.

The new higher monthly limits affect the amount of new notes that users are allowed to add per month with a bump for both free and premium Evernote users. From the Evernote announcement,
Free users are getting a bump from 40MB to 60MB of new notes per month.
Premium users go from 500MB to a whopping 1GB of new notes per month!
These new higher account limits are live right now and Evernote took this time to remind users that there is no limit on the amount of notes you can store with either account type, just the amount of new notes you can upload in a given month.
In the same announcement, the Evernote team announced that Premium users have a "magic power" this month in that they can invite new users to Evernote and the first 10 users who accept the invitation will get a free month of Evernote Premium.
Evernote Premium offers a higher upload limit each month and the following features,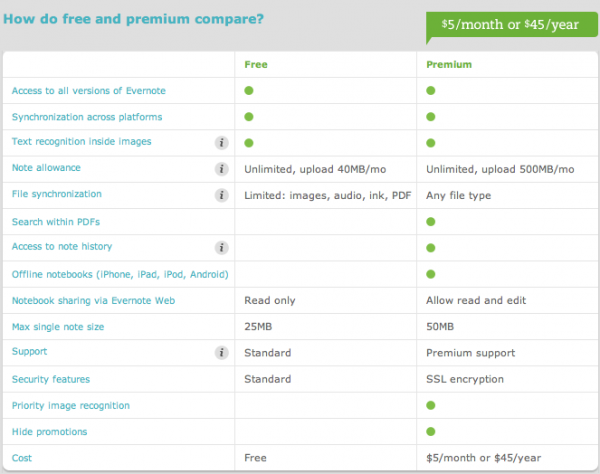 Advertisement