While the iPad may have stolen some thunder from the world of netbooks, there are still plenty of small and portable devices with Windows 7 and a keyboard ready to deliver on the go productivity and in the case of the Dell Inspiron Mini 10 4G from T-Mobile, do it with the speed of 4G.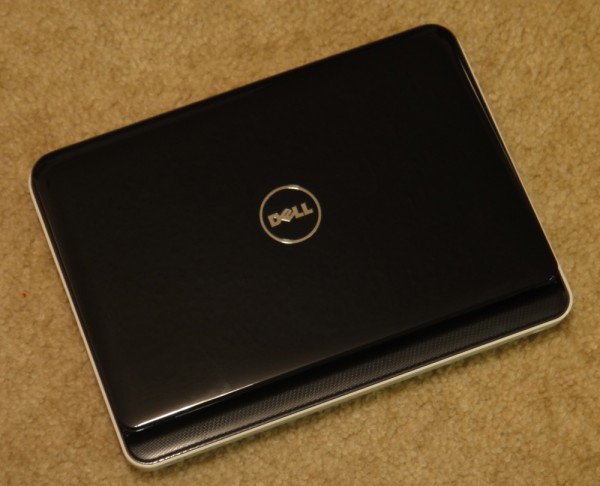 We already took a look at how fast T-Mobile 4G is and now we are diving in deeper to see how the actual netbook that's connecting to it holds up.
Dell Inspiron Mini 10 4G Quick Specs: The Mini 10 4G is powered by an Intel Atom N450 1.66GHz processor, 1GB Ram and a 160 GB hard drive. It has a 10.1″ screen with a 1024 x 600 resolution, 1.3MP webcam and a 6 cell battery.
Who is this Notebook for? The Mini 10 4G is designed specifically for users who want a 4G connected netbook that can achieve average speeds of close to 5Mbps while in 4G T-Mobile coverage and 3G when needed. Because the netbook comes with a 2-year contract this devices is more likely to fit the needs of a professional user, or small business owner looking for a portable companion PC than the average home user.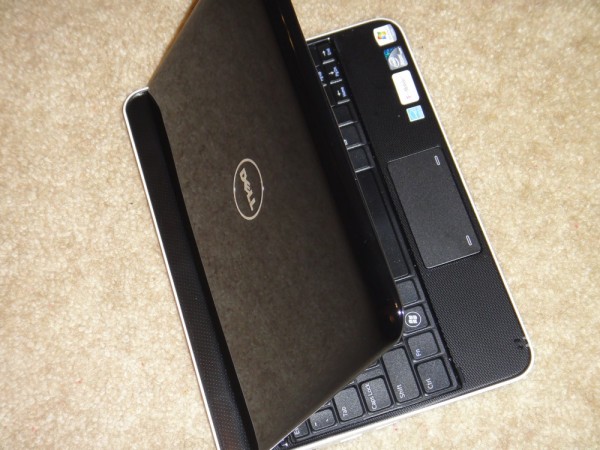 Design and Build: The Dell Mini 10 4G has a very sturdy build with very little flex across the display and none that was detected when trying to flex the keyboard area. This type of durability is typically limited to business notebooks and reminds us of the sturdy feel we experienced when reviewing the HP Mini 5103.
The hinges that hold the display also felt sturdy, but the display only titled back so far, and in our opinion not enough especially when you are sitting on a couch or in a waiting room chair.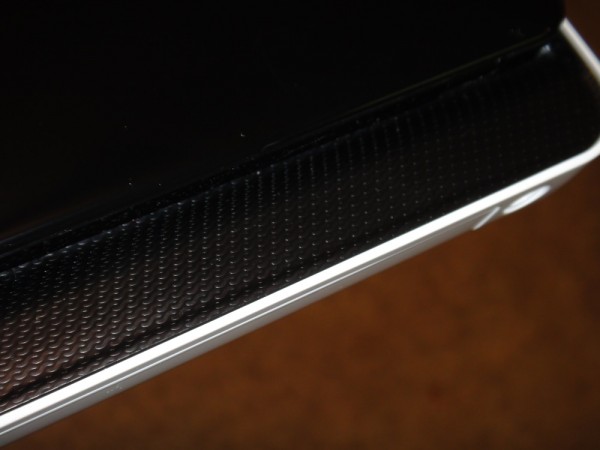 One other item to note is that the rear of the Mini 10 4G sticks out just under an inch from the hinge area. This is a contributing factor to the angle which you can open the netbook to and may look odd at first glance, but it does give you a nice lip to hold onto if you are walking with the netbook while using it.
Display: The 10.1″ display on the Mini 10 4G is a glossy display and this does mean you won't have the best visibility in an outdoor setting which is disappointing considering the freedom 4G can provide. The best bet would be to plan where you sit so that you don't need to compete with the sun or to pick up an anti-glare screen protector to cut the glare.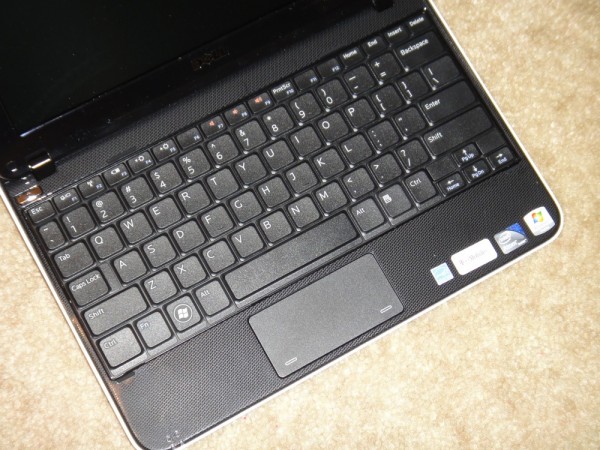 Keyboard and Mouse: The keyboard on the Mini 10 4G is 92% of full size which is a little smaller than some of the 93% full size keyboards we have seen on other netbooks, but in the end it will suffice for use as a companion PC. The keyboard isn't a chiclet or island style keyboard like you'll find on most netbooks these days; instead it's a hybrid style that adds a  bit more spacing than you'd find on the traditional style without going full island.
In use the keyboard does deliver a pretty good experience enough feedback when you are typing though you do need to press a bit more on these keys than on some others and while the hybrid design adds to the use it isn't a match for the spacing you see on chiclet keyboards. Overall it is a usable keyboard that gains a few extra points for keeping all of the keys where you would expect them to be.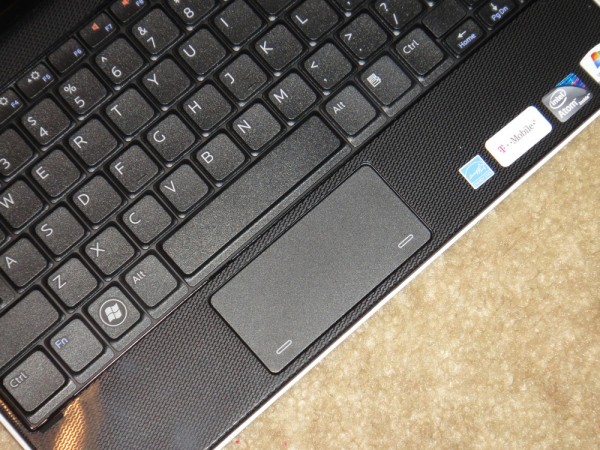 The mouse on the Mini 104G is a pretty is pretty wide, but doesn't offer a whole lot of vertical area to work with. It is still usable and has pretty good palm rejection so that it didn't interfere with typing, but if you plan to do extended work sessions, pack an external mouse. It is worth noting that you can't rest a finger on the mouse button and mouse at th same time without frustration and the buttons a re a bit stiff.
Processor and Performance: The Mini 10 4G is a netbook and is powered by a single core Intel Atom N450 processor. It is limited in some aspects by the lack of a Broadcom HD accelerator (such as trying to watch Hulu), but if you plan to use this device as a netbook for surfing, editing documents and using the 4G connection to access a remote computer or to upload large files it will meet your needs. We were able to play Netflix movies on the machine, but not Hulu so this isn't an entertainment netbook by any means.
Audio: The integrated speakers on the Mini 10 4G aren't anything that will blow your mind, but you will be able to hear a movie or music from across the room in a quiet hotel room, or with headphones be able to drown out the noise of your local coffeeshop. In all, the sound was OK without any tinniness or crackling.
Heat and Noise: The Mini 10 4G was a quiet and cool laptop during our testing with only a noticeable amount of heat building up while we watched a movie on Netflix. In general use the netbook wasn't loud enough to hear nor could we feel enough heat to notice.
Battery: The 6-cell battery in the Mini 10 4G is rated for 8 hours of browsing, but using Laptop Magazine's battery test utility we came up 6 hours and 20 minutes of life with the screen set at 40% brightness which was still bright enough to use without squinting. The test browsed to a collection of popular websites mimicking the behavior of a standard user.
Connectivity:

Left (left to right): VGA, USB 2.0, USB 2.0 SD Card Reader

Right (left to right): Microphone, Headphone, , USB 2.0, Ethernet
Rear(left to right): Power jack
Value: The Mini 10 4G is a good value for business users who want a netbook with built in 4G. The convenience of a built in connection may outweigh the disadvantages like being tied to one device for some users. If you prefer the ability to pick whatever notebook you want, check out a USB modem like the WebConnect Rocket.
Conclusion: The Mini 10 4G is a capable netbook, though it won't meet he needs of many consumers who want their netbook to pull duty for work and play, it can handle the duties of a companion PC without breaking a sweat. Just keep in mind that the $229 up front price comes with a $409 monthly fee for two-years.
Pros:
Sturdy Design
4G Connection built in (3G as well)
Price, though it comes with a 2-year contract
Cons:
2 year contract
Can't handle Hulu
4G only in limited cities
Dell Mini 10 4G Gallery
Dell Mini 10 4G Detailed Specs:
Microsoft® Windows 7 Starter
Intel® ATOM™ Processor N450 (1.66 GHz; 512 KB L2
1 GB DDR2 533 MHz SDRAM
Intel® Graphics Media Accelerator 3150
160 GB 2.5-inch, 5400 RPM SATA
10.1-inch LED, 1024 x 600 Glossy
6 cell 56 WHr lithium-ion battery Up to 8 hours Web surfing; 11 hours standby*
10.43 x 7.72 x 1.29 inches
3 lbs
850 MHz;900 MHz;1800 MHz;1900 MHz;UMTS/HSPA+: AWS Band IV / 2100 / 1900 / 850
Advertisement