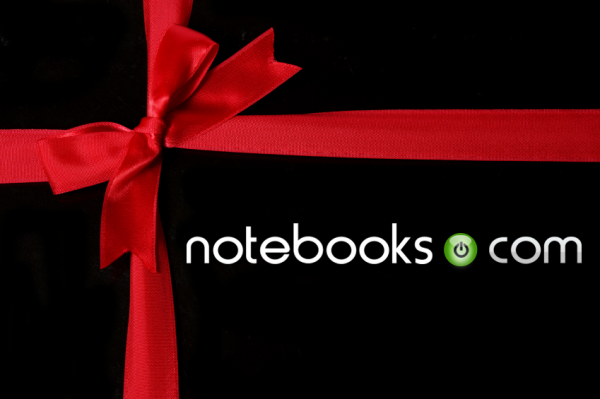 A great gift for you Dad is often the hardest gift to choose. If Dad is a geek, he will love any the gifts we recommend. Even if he's not a geek, he will likely appreciate one or two of these choices. We have gifts in different price ranges for you.
Thanks for checking out the Notebooks.com Gift Guide 2010 series. We want you to have a great holiday season so we have pulled together a collection of gift guides that make it easier to shop for everyone you know. These gifts have been hand picked by the staff at Notebooks.com and have been deemed worthy of giving to someone you care about.
If Dad has more than one gadget that could use a charge while he's on the road, this little PowerBolt Duo Car Charger might be just the thing. It plugs into the DC jack (cigarette lighter) of the car and supplies him with two USB ports for charging anything from an iPhone to an iPad.
While designed with Apple devices in mind, check the power needs for any other USB devices he might have and it could work with them too. The little LED indicator indicates when it is getting enough juice from the car to charge. The two ports actually have different amperages (power ratings). One of them is a 2.1 AMP port, enough power for an iPad, which requires more than a typical iOS device. The other is not powerful enough to charge an iPad but will handle all other iOS devices without any trouble. The thing we like about the PowerBolt is the size – you can see in the picture that it won't stick way out of cigarette lighter port of the vehicle. It also comes with the USB to Apple Dock Connector cable.
USB  Hard Drive, Flash Drive or Backup Solution – Prices Vary
A great solution for Dad might be a backup hard drive or flash drive. If dad is always taking pictures, digital video or listening to digital audio, he might want a place to store them off of his computer.
We recommend a 3-2-1 backup strategy. That means that any precious files (picture, video, music, documents) are not properly backed up until there are three copies, on two different kinds of storage media with at least one offsite storage location. For offsite, go with a service like Carbonite, Dropbox, or SugarSync. These are services that let you upload files with up to a certain level for free. For example, Dropbox offers 2GB of free storage for free.
The two different storage media means back up to at least two of any of the following: an extra hard drive, DVDs or CDs, or flash media. One of those media should be a hard drive because they are cheap and convenient.
We like the Western Digital My Passport Essential drives, if you plan to go with an external USB hard drive. They are small, lightweight, inexpensive and now are compatible with the faster USB 3.0 standard. Retail on a 500GB drive is only $99.99 if you buy it direct. But we know that you can get a 1TB drive My Passport Essential SE drive that supports USB 3.0 for just $20 more at Amazon.
If you don't think Dad needs that much storage or think he will want something much smaller, then a USB memory stick (sometimes called a thumb drive) or an SD card might be a better solution. Amazon has a ton of 16GB flash memory in both SD and USB memory stick formats for under $40. Use that a price point and then compare with your local electronics or office stores to see where good deals can be found.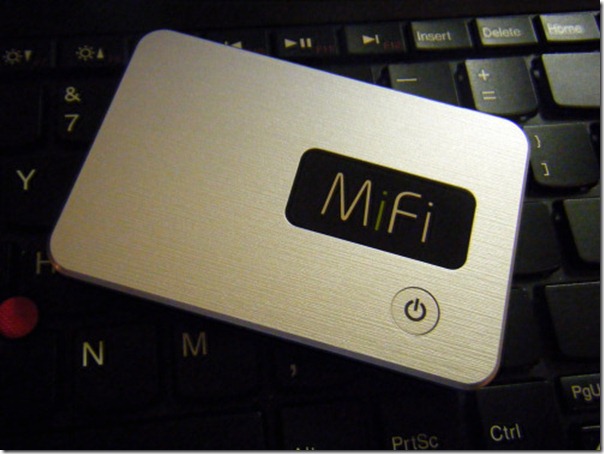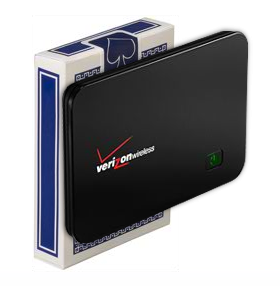 Getting multiple devices on the Internet while on the go is a challenge that can be met thanks to the Novatel Wireless Mobile Hotspot card or more popularly known as a MiFi Card. Many of us here at Notebooks.com have a version of this great device. Customers from Verizon Wireless, Sprint, Virgin Mobile and now AT&T can get a version of this great little wireless Internet modem/router or similar device.
The Mifi is the size of a deck of card. It connects to the Internet through a 3G wireless data connection and can be used either as a USB modem for one computer or as a mobile hotspot for up to five devices. In our tests, it has enough bandwidth for simple Internet usage for all five devices. However, if one of those devices is being used for bandwidth hungry tasks like downloading large files or streaming video, the whole network will suffer.
Currently, the MiFi 2200 from Verizon Wireless is free with a two year commitment. Otherwise it is $269.99. That two year commitment requires a monthly outlay of at least $35 for 3GB of data. 5GB is $50 and 10GB is $80. That sounds expensive, but a single iPad data plan can be $30. Plus a computer wireless modem doubles that.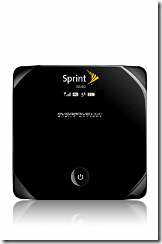 Sprint used to have the exact same device as Verizon. However, they have replaced it with the Overdrive, which is a 3G/4G Mobile Hotspot with the same basic features plus it can connect to a 4G network, if you have that in your area, which few do. It adds to the above features the ability to store up to 16GB of data on the device, which can be nice for sharing files with co-workers or family members. There device is $49.99 with a two year commitment. For a 5GB plan you will pay $59.99/month.
Virgin Mobile has the same MiFi 2200 as Verizon, however, it doesn't require a monthly contract. The upfront cost is $149.99 and unlimited data is $40/month. 100 MB of data, which should be avoided, is only $10/month. This is the best deal if you can get Virgin Mobile in your area.
AT&T also has a Novatel modem available. It is the updated version of the MiFi 2200. It should be available by the time you read this. We will update this page with prices and data package figures once they are available.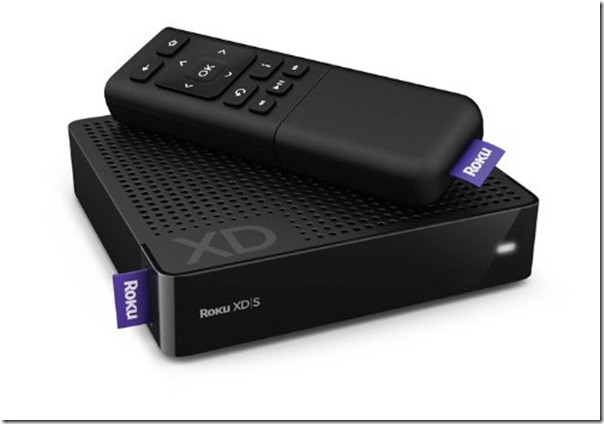 There are a slew of streaming media players that connect to your TV and stream digital video from the Internet. Based on our experience and research, we think the one that outclasses them all is the Roku XD|S. The reasons are cost plus content. It is the best value at $59.99, $79.99 and $99.99, depending on which box you buy. As for content, it is the only box that has both Netflix and hulu Plus as well as tons of other channels. Unlike many of the other boxes, users can add their own channels. If dad is a real geek there is no reason he won't be able to find out how to add them.
If dad likes baseball, he will be able to subscribe to the MLB package and watch his favorite teams live through the box. Also, Roku was teasing that another major sports league would be added soon. We were hoping it would be the NBA, since the NFL is married to DirecTV and Verizon and Roku already has NBA Game Time, which is a playoff highlights channel. However, the NHL is it. So if Dad is a hockey fan, then he'll love it.
Roku XD|S hooks up to a TV via HDMI, Component video, or the old fashioned yellow RCA cable. It also has optical audio out. It is capable of full 1080p HD streaming. And it can hook up to the Internet via either an Ethernet or Wireless 802.11 b/g/n Wi-Fi. There is also a USB port for an external hard drive or flash drive to display videos, pictures or play music files. We will be doing a full review of the Roku XD|S soon, but our early experience says this thing is the best in class.
There are a couple of cheaper options but we say splurge for the full experience. And don't order from Roku as they are out of stock. Amazon has them in stock however. If dad doesn't have an available HDMI import on his TV then don't forget the XDS Cable Value Pack from Roku for $20.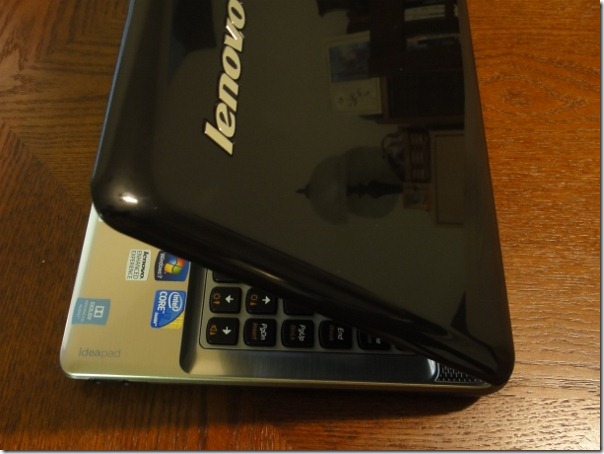 Lenovo IdeaPad Z360 – $749-949 direct or less from other retailers
If dad has been really hard-working without cramping your style too much this year, then maybe you'd like to get him a really nice ultra-portable laptop this Christmas. There is always the 13.3-inch MacBook Air we reviewed and loved, but that might be slightly out of reach. At a much smaller price point is the Lenovo IdeaPad Z360, which our editor Josh Smith is currently reviewing and has posted his early kudos.
Directly from Lenovo this 13.3-inch laptop will start out at $749 with an Intel Core i3 processor, 3GB of RAM, a 500GB hard drive, and as Josh said in his first look post a keyboard with "perfect feedback spacing and feel." Despite the glossy screen and plastic case, he seems to really like the IdeaPad Z360 so we can say that dad likely will too. Be sure to check out his video below:
Advertisement