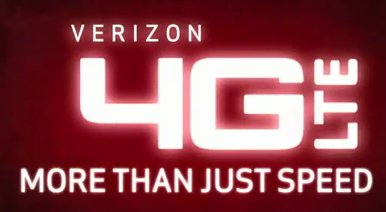 Verizon Wireless announced today that it will launch Verizon 4G LTE in 38 major metropolitan areas on Sunday December 5th. Verizon 4G is a faster data network that will initially be available to users on two USB modems and offer speeds much faster than the current 3G network that Verizon customers use with USB modems, MiFi units and smartphones.
What is Verizon 4G?
4G, or fourth generation, is the naming convention given to the next step in wireless technology. While there is some debate about the official naming convention of 4G all most users need to know is that these 4G data plans are faster than the 3G plans. Due to different technologies, 4G speeds may very from carrier to carrier.
Verizon 4G is rolling out initially for data only, and will expand to smartphones ion mid-2011.
How Fast is Verizon 4G?
Verizon 4G LTE should deliver incredibly fast speeds for mobile users. According to the Verizon the 4G network should be able to deliver, "5 to 12 megabits per second (Mbps) on the downlink and 2 to 5 Mbps on the uplink in real-world, loaded network environments.", according to the press release.
How Much Does Verizon 4G Cost?
Verizon 4G LTE will be available in two plans, $50 for 5GB and $80 for 10GB with additional usage available at $10 for 1GB. Users will receive a notification when they reach 50%, 75% and 90% alerting them to their usage.
What Do I Need to Use Verizon 4G LTE?
Verizon 4G will make use of two modems, the Pantech UML290 and the LG VL600. Both of these modems will deliver 4G speeds in the 4G coverage areas and 3G connections in other areas with 3G coverage. The modems will be available for purchase on December 5th and will cost $99.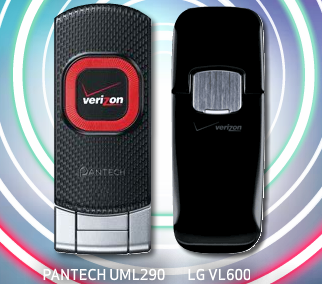 Verizon 4G Demo in Boston:
Where is Verizon 4G LTE Available?
Initially Verizon 4G will be available in 38 metropolitan areas which Verizon states will, "more than one-third of all Americans." The experience will expand over time and the 4G connection can seamlessly transition to a 3G connection. You can also go from 3G to 4G, but not without starting a new connection.
What Cities Will Verizon 4G Launch In?
Akron, Ohio
Athens, Georgia
Atlanta, Georgia
Baltimore, Maryland
Boston, Massachusetts
Charlotte, North Carolina
Chicago, Illinois
Cincinnati, Ohio
Cleveland, Ohio
Columbus, Ohio
Dallas-Fort Worth Metroplex, Dallas, Texas
Denver, Colorado
Fort Lauderdale, Florida
Houston, Texas
Jacksonville, Florida
Las Vegas, Nevada
Los Angeles, California
Miami, Florida
Minneapolis/Saint Paul, Minnesota
Nashville, Tennessee
New Orleans, Louisiana
New York, New York
Oakland, California
Oklahoma City, Oklahoma
Orlando, Florida
Philadelphia, Pennsylvania
Phoenix, Arizona
Pittsburgh, Pennsylvania
Rochester, New York
San Antonio, Texas
San Diego, California
San Francisco, California
San Jose, California
Seattle/Tacoma, Washington
St. Louis, Missouri
Tampa, Florida
Washington, D.C.
West Lafayette, Indiana
West Palm Beach, Florida
Verizon Wireless 4G LTE Initial Commercial Airport Deployment (Airport Name, City, State)
Austin-Bergstrom International, Austin, Texas
Baltimore/Washington International Thurgood Marshal, Glen Burnie, Maryland
Bob Hope, Burbank, California
Boeing Field/King County International, Seattle, Washington
Charlotte/Douglas International, Charlotte, North Carolina
Chicago Midway International, Chicago, Illinois
Chicago O'Hare International, Chicago, Illinois
Cincinnati/Northern Kentucky International, Covington, Kentucky
Cleveland-Hopkins International, Cleveland, Ohio
Dallas Love Field, Dallas, Texas
Dallas/Fort Worth International, Fort Worth, Texas
Denver International, Denver, Colorado
Fort Lauderdale/Hollywood International, Fort Lauderdale, Florida
George Bush Intercontinental/Houston, Houston, Texas
Greater Rochester International, Rochester, New York
Hartsfield-Jackson Atlanta International, Atlanta, Georgia
Honolulu International, Honolulu, Hawaii
Jacksonville International, Jacksonville, Florida
John F. Kennedy International, New York, New York
John Wayne Airport-Orange County, Santa Ana, California
Kansas City International, Kansas City, Missouri
La Guardia, New York, New York
Lambert-St. Louis International, St. Louis, Missouri
Laurence G. Hanscom Field, Bedford, Massachusetts
Long Beach/Daugherty Field, Long Beach, California
Los Angeles International, Los Angeles, California
Louis Armstrong New Orleans International, Metairie, Louisiana
McCarran International, Las Vegas, Nevada
Memphis International, Memphis, Tennessee
Metropolitan Oakland International, Oakland, California
Miami International, Miami, Florida
Minneapolis-St. Paul International/Wold-Chamberlain, Minneapolis, Minnesota
Nashville International, Nashville, Tennessee
New Castle, Wilmington, Delaware
Newark Liberty International, Newark, New Jersey
Norman Y. Mineta San Jose International, San Jose, California
North Las Vegas, Las Vegas, Nevada
Orlando International, Orlando, Florida
Orlando Sanford International, Sanford, Florida
Palm Beach International, West Palm Beach, Florida
Philadelphia International, Philadelphia, Pennsylvania
Phoenix Sky Harbor International, Phoenix, Arizona
Phoenix-Mesa Gateway, Mesa, Arizona
Pittsburgh International, Pittsburgh, Pennsylvania
Port Columbus International, Columbus, Ohio
Portland International, Portland, Oregon
Rickenbacker International, Columbus, Ohio
Ronald Reagan Washington National, Arlington, Virginia
Sacramento International, Sacramento, California
Salt Lake City International, Salt Lake City, Utah
San Antonio International, San Antonio, Texas
San Diego International, San Diego, California
San Francisco International, San Francisco, California
Seattle-Tacoma International, Seattle, Washington
St. Augustine, Saint Augustine, Florida
St. Petersburg-Clearwater International, Clearwater, Florida
Tampa International, Tampa, Florida
Teterboro, Teterboro, New Jersey
Trenton Mercer, Trenton, New Jersey
Washington Dulles International, Dulles International Airport, Washington, D.C.
Will Rogers World, Oklahoma City, Oklahoma
William P. Hobby, Houston, Texas
Advertisement