Best Buy will be having a quite a few doorbusters tomorrow morning at 5AM for Black Friday. We have covered some of the larger items such as the Nintendo Wii, but we have also taken the time to compile a complete list of all of Best Buy's doorbusters.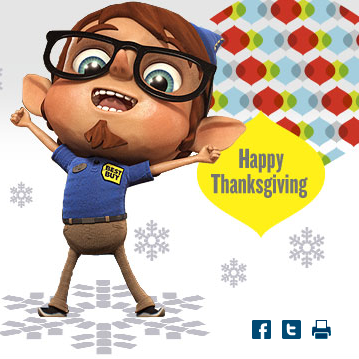 Most of the deals are limited to one per customer with no rainchecks. Also, every item except for the video games, movies, and tv series are only available with a ticket obtained at the door. So if you are looking to score some of these deals, you may want to head out early. On second thought, you may already be too late.
Televisions/Accessories
Laptops
Other Electronics
Video Games/Game Consoles
Movies/TV Shows
Appliances
Looking to get ahold of doorbusters at other retailers tomorrow morning? Check out our guide to when stores will be opening their doors.
Advertisement