Best Buy will be selling the Sony VAIO VPCEB3AFM/WI laptop for just $399.99 on Black Friday as one of its doorbuster deals. This laptop has an MSRP of $759.99, but Best Buy is quoting the laptop as a $629.99 value in its ad. That's $230 in savings. Best Buy is also selling a Sony VAIO VPCEB3AFM/WI bundle for $499.99 that comes with extra memory, a laptop bag, Blu-ray Disc player and The Karate Kid on Blu-ray.
The Sony VAIO VPCEB3AFM/WI laptop is a mainstream entertainment-focused laptop. It has a 15.5″ display, which is the most common size on the market. That size is great for getting work done or enjoying multimedia content, but some users will find its 5.9lbs too bulky to cart around every day. This laptop has mediocre specifications. While it will be powerful enough for most everyday computing tasks, you may want to skip this Black Friday deal if you're a serious video gamer or plan on editing a lot of video.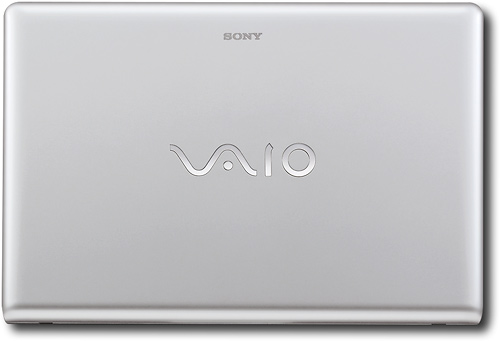 The Sony VAIO VPCEB3AFM/WI has a white exterior, palm rest, keyboard and display bezel. This differentiates it, at least from a style point of view, from most retail notebooks.
On the inside of the Sony VAIO VPCEB3AFM/WI you'll find 3GB of memory (4GB on the $499.99 bundle), a 320GB hard drive, and DVD burner. The more expensive version has a Blu-ray Disc player that's also capable of playing and writing DVDs and CDs.
The Sony VAIO VPCEB3AFM/WI comes with a 2.0GHz Intel Pentium processor, which is not Intel's finest processor in terms of power or battery life. Best Buy claims that this laptop will last for up to 3 hours and 30 minutes, but that's under ideal testing conditions. You will likely see far less in the real world depending on your usage pattern.
Graphics are also mediocre since the Sony VAIO VPCEB3AFM/WI doesn't have a dedicated graphics card or GPU. While HD video should play back alright, it will be impossible to play most of the latest PC video games at reasonable resolutions and settings. If you're the kind of gamer that enjoys the latest first person shooters, this laptop is not for you.
Best Buy will have a minimum of 10 Sony VAIO VPCEB3AFM/WI bundles for $499 and 10 Sony VAIO VPCEB3AFM/WI laptops for $399 at each store. They will not be available online for this price. If you hope to score one of these laptops on Black Friday, plan on skipping Thanksgiving dinner. This will be one of the first Black Friday laptops to sell out. You will need a ticket to purchase a VAIO VPCEB3AFM/WI. The tickets will be handed out on a first-come, first served basis before Best Buy stores open at 5am.
Visit this page for more Best Buy Black Friday deals. You can also check out the Notebooks.com Black Friday laptops page, which has a number of informative articles and additional deals.
Advertisement