Wal-mart will be selling the Acer Aspire AS7551 laptop for $498 on Black Friday. Wal-mart's $100 discount on this entertainment notebook make it a good deal for those who are looking for a laptop for basic entertainment needs and who don't plan on taking it out of the house very often.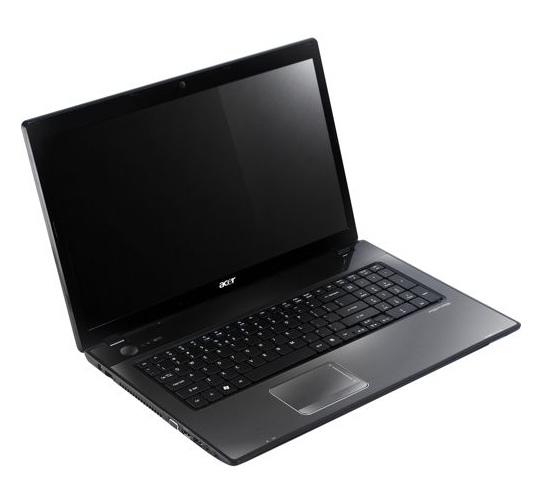 Acer Aspire AS7551-3634 Overview:
The Acer Aspire AS7551-3634 is a configuration of Acer's large-format consumer notebook PC. Wal-mart and many other retailers sell several similar models, which are largely identical to this configuration. When comparing you'll want to pay attention to the processor technology, hard drive capacity and graphics technologhy.
The Acer Aspire AS7551-3634 has a 17.3″ display, which is very large compared to most laptops. The most common consumer laptops have displays that measure just over 15 inches. That might not sound like that much of a difference, but the extra two inches dramatically increase the weight and footprint of this computer, making it difficult to carry around and use comfortably on your lap.
Of course there are benefits to a larger screen. It offers a more immersive movie viewing and video game experience. Objects, such as menu items and fonts, will of course appear larger on the display.
This laptop is available from Wal-mart and many other retailers for $598 any day of the week. There will be limited quantities of the Acer Aspire AS7551-3634 on Black Friday. Wal-mart stores will be open at midnight on Black Friday, but doorbuster deals, such as this one, won't start until 5 a.m. local time.
Acer Aspire AS7551-3634 Specifications
The Acer Aspire AS7551-3634 comes with a 320GB hard drive, which is sufficient for most users. That's enough room to hold more than 100 HD movies or 100,000 songs. While that's a lot of hard drive capacity, it's still on the small side. Most entertainment-oriented PC laptops now come with a 500GB hard drive as standard equipment. Some higher-end entertainment laptop PCs come with double that.
This Black Friday laptop is powered by a 2.2GHz AMD Athlon II dual-core P340 processor and ATI Radeon HD 4250 graphics. It'll be sufficient for everyday computing tasks, watching movies and playing basic video games. It is not powerful enough to run the most modern and graphically-intensive video games. If you're buying a gift for a serious gamer this might not be the right laptop for him.
The included DVD drive can both read and write DVDs and CDs. It cannot play Blu-ray Discs, which are becoming much more popular as prices for both players and movies drop. If you already have a Blu-ray collection you may be disappointed here.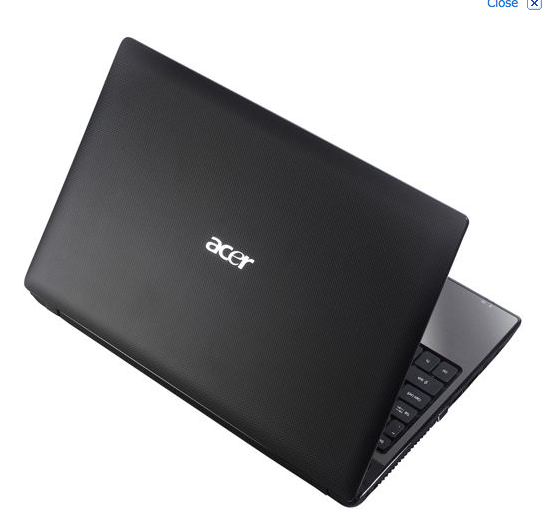 The Acer Aspire AS7551-3634 has plenty of input and output options. At the top of the display is a 1.3MP webcam for video chatting. There's a built-in memory card reader that works with most formats. There's a built-in HDMI port so you can use your HDTV as an external monitor, or to share your photos with friends and family. A VGA port is also included, which comes in handy when connecting to older monitors and projectors that don't have HDMI.
The Acer Aspire AS7551-3634 comes loaded with Windows 7 Home Premium (64-bit). It also comes with Microsoft Office Starter edition.
Should I Buy the Acer Aspire AS7551
It can be difficult to pass up on a $100 deal, but that shouldn't be your only deciding factor when choosing a laptop that you'll use for two or more years. The Acer Aspire AS7551 is a decent desktop replacement entertainment notebook. It is not portable in any sense of the word, which means this isn't the right choice for you if you need to take your laptop to class or work on a regular basis. In fact, most laptop bags won't even accommodate it.
Before waiting in line for the Acer Aspire AS7551 on Black Friday, we suggest going to your local Wal-mart or Best Buy and try this laptop out for yourself. If you enjoy the large display and want to stick to under $500, then this might be the right laptop for you.
Visit the Notebooks.com Black Friday page for more Black Friday laptop deals and more information about what you need to know before buying a laptop.
Advertisement