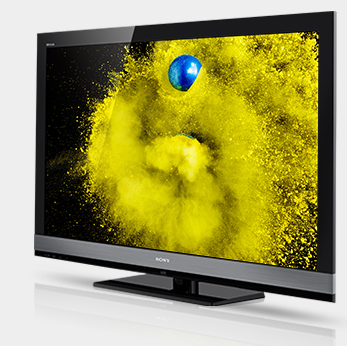 Looking for a Black Friday HDTV deal? If you don't want to wait until Black Friday you should check out these specials from Sony available as pre-Black Friday deals right now. The specials offer $400 off the Sony Bravia 32″ EX700 series and $800 off the Sony Bravia 46″ EX700 Series HDTVs.
Both models offer a 1080P resolution with a fast 120Hz refresh rate and is LED edge backlit with an ambient sensor and BRAVIA Internet video.
Both of these models are WiFi Ready with a separate dongle purchased from Sony and makes use of an ambient sensor to adjust the display to your settings. The HDTVs are also equipped with a Presence Sensor that will turn off the picture when you leave the room. If you connect the HDTV to the internet you can take advantage of apps from Netflix, Slacker, Youtube and more.
Add on the Sony Home Theater 7.1 AV Receiver for just $99 after using the $200 off coupon code – SONYSAVEDG720 – valid until 11/20.
Advertisement