The Office Depot Black Friday ad for 2010 just leaked and it is full of Black Friday laptop deals. The cheapest Black Friday laptop offered at Office Depot is a Lenovo G550 15.6″ model with an Intel Celeron processor and bargain priced specs. The Lenovo Black Friday laptop is priced at $279. Office Depot lists this as a $200 discount, but the "retail" price they use is quite high for a model with these specs.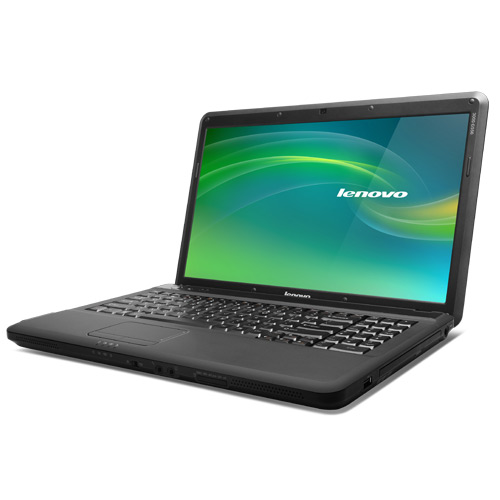 The Lenovo G550 is powered by an older Intel Celeron processor, 2GB RAM and has a 250GB hard drive. It runs Windows 7 and has a webcam with built-in microphone. The battery is rated for 4.5 hours
This notebook is very cheap, but that's because it has the specs of a low end notebook. Low need users who don't plan on using a lot of programs at once will be OK with this laptop, but users who can afford it would be well served in the long run to spend $50 more on the HP G62 that is on sale at Office Depot on Black Friday for $329 which comes with a dual core processor and more RAM.
Keep you eyes peeled for other Black Friday laptop deals in this price range as more ads are leaked and be sure to check out the 10 Things to Know Before you Buy a Black Friday Laptop or Netbook.
Check back on our Black Friday Laptops page closer to Black Friday for our top picks in several price categories.
Here is a short vidoe of a similar Lenovo G550 laptop:
Lenovo G550 Office Depot Black Friday Specs:
Lenovo G550 Laptop – Office Depot Black Friday Doorbuster – Black
Processor:
Intel® Celeron® 900 Processor (
Operating system:
Genuine Windows 7 Home Premium 32
Graphics:
Intel Graphics Media Accelerator 4500M
Total memory8:
2 GB PC3-8500 DDR3 SDRAM 1066MHz
Display:
15.6″ HD 1366×768
Pointing device:
Industry Standard Touchpad
Hard Drive:
250GB 5400
Optical Drive:
DVD Recordable (Dual Layer)
Battery:
6 Cell Lithium-Ion
Network Card:
Broadcom 11b/g Wi-Fi wireless
Warranty:
One year parts and labor (system battery: one year)
Advertisement