Best Buy will be selling the Epson Stylus NX127 all-in-one printer for just $29.99 on Black Friday. This is a relatively basic printer designed for home use. It does not have all of the bells and whistles found on more expensive Epson printers, but it will work just fine for printing book reports and small photos.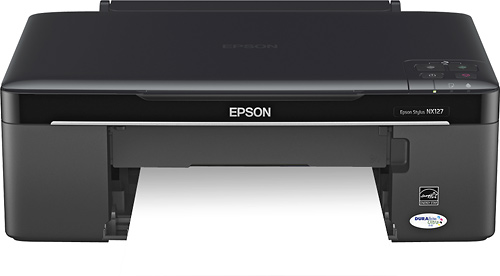 The Epson Stylus NX127 prints at up to 5760 x 1440 dpi. It can also scan and copy photos and documents measuring up to 8.5″ x 11″. A one-step process can automatically turn documents into PDFs.
The Epson Stylus NX127 requires a USB cable, which does not come in the box. More and more printers are WiFi-enabled and we recommend spending the extra cash for the convenience of  being able to print from anywhere in your home and from any computer, rather than having to tether your printer to your laptop.
The Epson Sylus NX127 normally retails at Best Buy for $69.99, which means this is a good bargain if it fits your needs.
For a full listing of Black Friday deals, visit the Notebooks.com Black Friday laptops page, where we hav a umber of guides.
Advertisement