Gigabyte's T1125N is a three-in-one computer combining a convertible tablet with a dock making it essentially a Tablet PC, a notebook computer and, when docked, a desktop system.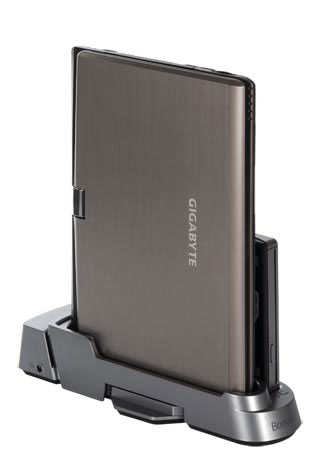 Nicole Scott of Netbook News reports that they had a chance to spend some time with the unique machine and get some video, which we have below:
The Gigabyte T1125N has either an Intel Core i3 or i5 processor. Apparently there will also be a lower spec'd version with an Intel Dual Core u5400 processor also designed for the emerging markets.
The 11.6-inch display has an NVIDIA GeFore 310M graphics processor with 512MB of memory. It will be NVIDIA Optimus capable as well.
One nice feature is a USB 3.0 port to go along with two other USB 2.0 ports, eSATA, and of course audio jacks and a VGA out. There is a 4-in-1 card reader and a port to connect to the docking system.
The Gigabyte T1125N's battery is a very ample 6 cell battery. We're not sure how long that will last, but should be quite awhile.
One thing the user will notice is that the lovely cover that is fingerprint resistant. Scott also commented that Gigabyte tests their hinges on these convertibles 15,000 times to ensure they will last.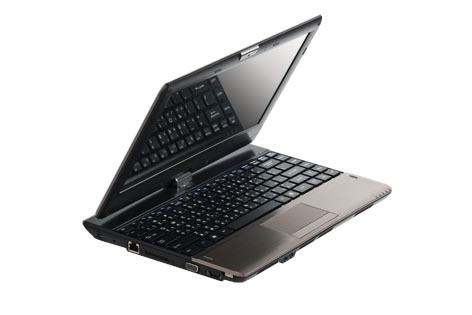 The computer will be a nice multimedia system with a bright display and THX audio powering 2 speakers and 2 sub-woofers.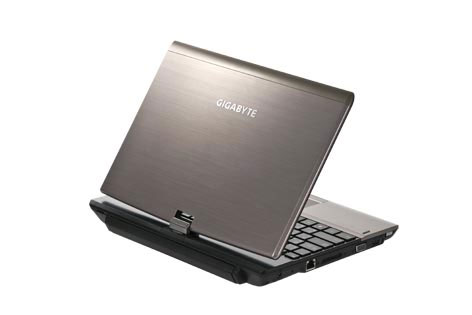 When plugged into the docking station the Gigabyte T1125N will also have a DVD drive. Docking the computer with the display turned around facing out and the user can have a dual display system when the dock is connected to an external display.
Advertisement