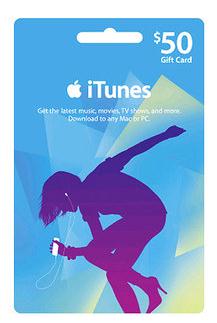 In addition to a $288 Compaq CQ6-109WM Laptop, Walmart is going to be offering a great deal on iTunes gift cards this weekend. As part of the Pre-Black Friday sale which is Saturday November 6th Walmart will be offering a $50 iTues gift card for just $35.
This iTunes gift card is a great deal for anyone who likes apps for their iPhone, iPod Touch or iPad as well as anyone who buys a lot of music, movies or TV shows from Apple.
The deal will be in limited quantities and available online at around 5 AM Eastern and in stores at 8 AM Eastern.
Advertisement