On the October 20 edition of MacBreak Weekly, Twit.tv's Becky Worley (also works on ABC's Good Morning America) was at the Apple press event that included the announcement of FaceTime for the Mac. During the post event hands on time, she chased down Steve Jobs. Via FaceTime she broadcasts a brief two question interview with Jobs.
First she just asked how he liked the new models. But the interesting question was her second. Worley asked Jobs, Does the fact that we now have FaceTime just on the Mac mean we won't see API's for other video conferencing?"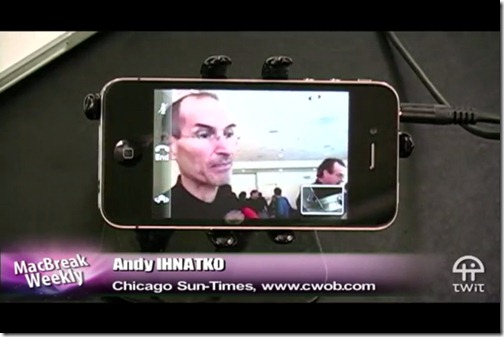 His reply was basically no comment. Specifically Jobs said, We didn't say any such thing."
That doesn't sound like news, except that the rest of the panel on MacBreak Weekly took it to mean that FaceTime would not be coming to other platforms. That's not how it sounded to me; he was really just saying, No comment."
But why don't we yet have FaceTime for other platforms. It is because Apple has not yet released the API for the service. When it does, it seems obvious that we will see people creating FaceTime for Windows or Android. One reason Apple may be holding back because the company believes this is a chance to grab more market share.
They clearly pushed FaceTime in their ads this past summer after the release of the iPhone 4. Expanding to the Mac via the FaceTime beta released yesterday for Mac OS X 10.6 and the iPod Touches earlier makes it more useful to a wider audience.
The question remains, will FaceTime draw buyers to the Mac platform?
Advertisement