The Samsung RF510 laptop is, based on our initial testing, an incredibly powerful notebook that's also beautiful and available for just under $1,000.
Launched in early September the Samsung RF510 comes in two configurations, the S01 and the S02. Samsung was kind enough to send us over the Samsung RF510 S02 notebook which comes complete with an Intel Core i7-720QM processor and a NVIDA GeForce GT330M GPU with 1GB RAM and CUDA technology.
The RF510 comes with a 15.6″ LED backlit screen and a glossy duo-tone cover designed to catch eyes — unfortunately it also catches fingerprints quite well too. The styling continues to the interior with a carbon fiber-esque trim around the display, a great feeling palmrest and a well laid out keyboard on a contrasting silver backdrop. Other notable inclusions are two USB 3.0 ports, which allow for much faster data transfer to USB 3.0 devices.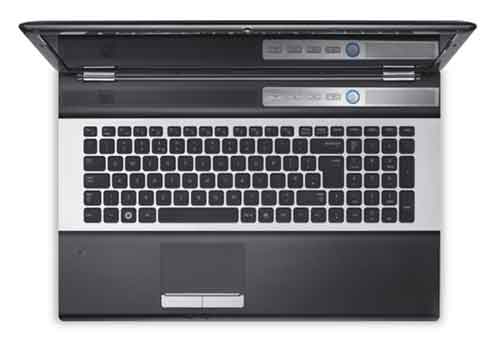 In testing we found that the Core i7 processor and high-end graphics made quick work of video editing, allowing us to proceed as if we had nothing happening in the background.
We also gave the sound system a go and so far are impressed with the volume and quality put out by the RF510.  One thing that is missing is NVIDIA Optimus, which is standard on the newer GeForce 400M GPUs, but missing on the GT330M on the RF510
We haven't had a chance to look into the battery life yet, to see if it matches up to the claimed 4.5 hours, but we will be sure to investigate further for our full Samsung RF510 review.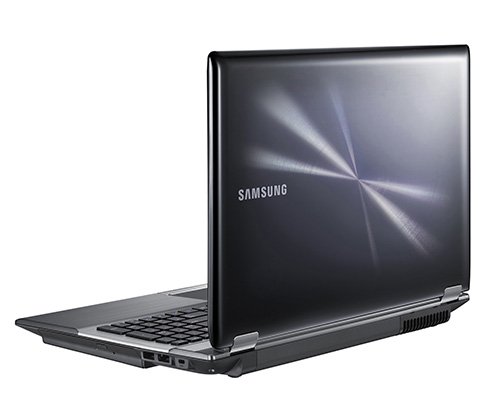 Samsung RF510-S02 Key Features:
CPU: Intel® CoreTM i7 processor (i7-720QM)
Genuine Windows® 7 Home Premium 64-bit
Memory: 4GB DDR3
Hard Drive: Dual-bay architecture with up to 640GB drive (RF510-S02/RF710) & up to 500GB for RF510-S01
Screen: RF510: 15.6-inch SuperBright HD LED backlit display
Resolution: RF510: 1366×768
Graphics: Discreet NVIDIA GeForce GT 330M with 1GB dedicated memory
Audio technology: True2Sound SRS Premium Sound
Optical Drive: RF510 DVD Super Multi DL
Battery: Lithium Ion; up to 4.5 hrs
Connectivity: 802.11b/g/n; Bluetooth 3.0, Wired 10/100/1000
Weight: RF510: 5.7 lbs.
MSRP: RF510-S02 w/ Intel® Core i7: $1,079
Advertisement