InterLink Electronics will be releasing a unique dock for the Apple iPad next month that turns the iPad into a multimedia docking station. Laptop Magazine gave the PadDock 10 iPad Doc a review giving the dock four out of five stars.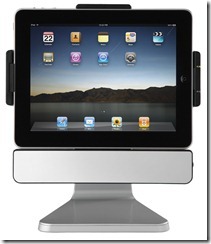 The dock holds the iPad with rectangle shaped base that contains some custom-designed oval speakers that are 40 mm by 55 mm in size promising room-filling" sound. Laptop Magazine found the sound to be quite good" in their test. Despite not having built-in subwoofer the lows are created with a specially designed speaker enclosure that has a passive radiator to deliver the lows. The angle of the speakers cause sound to bounce off the walls and back at the listening giving a feeling of surround sound. The volume control wheel is on the right side of the speaker bar (see last picture below).
The dock will swivel to move the iPad around holding it at any orientation the user desires going a full 360 degrees around. That makes this useful for widescreen viewing while watching video or for portrait viewing while editing documents.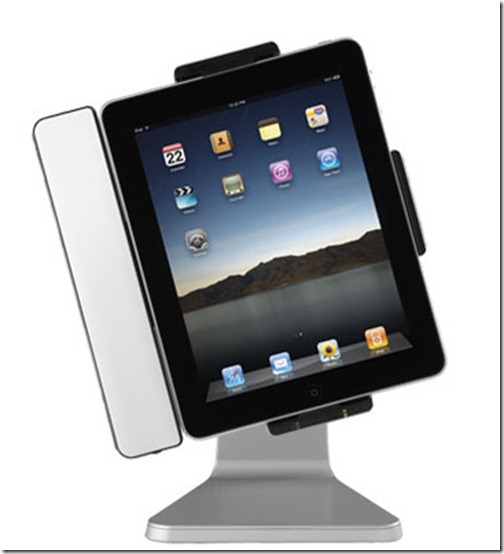 The dock will connect to the dock connector and a USB port on the back can connect the dock to a computer for syncing. A switch on the side of the dock will move it from sync to charge mode.
The stand itself holds the iPad up for easy viewing. It also looks like it has a place to store a Bluetooth keyboard below the iPad while not typing.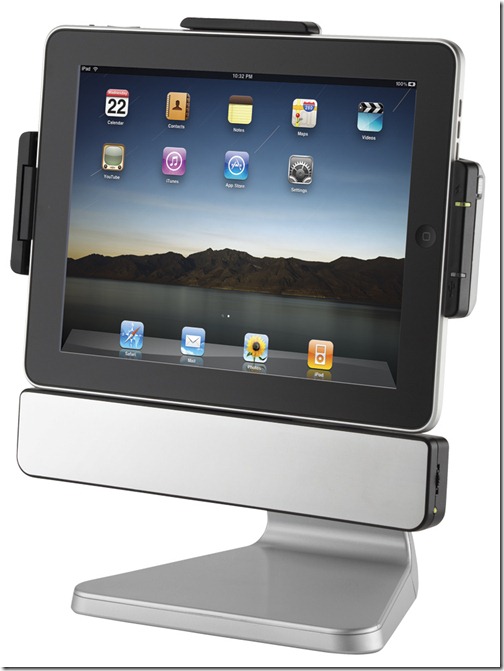 The PadDock 10 will be available from the web site for $99.99. It can be pre-ordered now and will ship on November 1st. Buyers will also find it at Apple's own store and other electronic stores.
Advertisement