Out of almost nowhere a competitor's jailbreak was released stealing the thunder of the popular Chronic-Dev team's promised 10-10-10 at 10:10 release.
Our editor, Josh Smith, showed how to use the upstart limera1n jailbreak to open the iPhone, iPad or iPod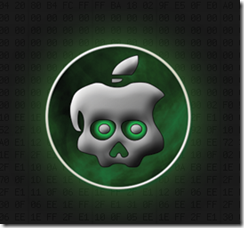 Touch.
Now the greenpois0n jailbreak is out. The site announcing it is not loading as of this writing, but the Google cached version can be found here: https://bit.ly/aD0fKT. Like limera1n it is a Windows only version and it supports iPhone 4, 3GS, 3rd and 4th gen iPod Touches and the iPad.
They are promising a version for 2nd gen iPod Touches and the Apple TV. If their jailbreak can open up the Apple TV to things like hulu Plus or other apps, as our review stated, it will turn the new entertainment device into a powerful device on par with other new set-top digital media streaming boxes.
Would be jailbreakers can download the release and install it now.
Advertisement