If you've been waiting for the chance to try out Ubuntu, the latest version Ubuntu 10.10 which is dubber Maverick Meerkat, might be a great place to start. Jane Silber, CEO of Canonical calls 10.10 the, "most consumer-friendly release yet," citing the new built-in cloud storage service Ubuntu One, Unity interface and the Software Centre.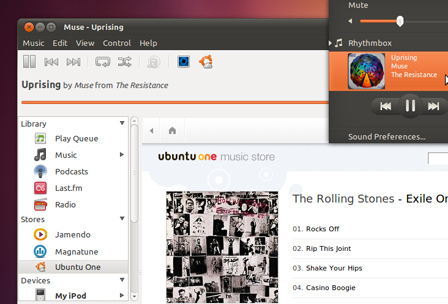 The new Ubuntu One service gives users a free 2GB of storage that works similar to Dropbox to keep your files in sync and you can also use the storage to stream to your Android devices or the iPhone — but that will cost $3.99 a month (check out mSpot that does it for free).
The new Unity interface is designed to present information better on a smaller netbook screen, but not all users and system builders are fans of the new Unity interface. You can take a look at the Unity interface in the video below, or try it out for yourself by booting off of a Live CD or USB drive into Ubuntu 10.10.
Finally, thanks to the software center Canonical hopes that it will be easier for users to switch to Ubuntu and get apps the need installed. This has been one of the biggest issues for many would be switchers, and until Ubuntu or another Linux distribution can pass the grandma test –as in can my grandma install a program? — the reach will be limited.
Ubuntu has made strides since I first checked it out back in 2005 and I am looking forward to playing around in Maverick Meerkat, but unless it just works and I can install programs without the need to go to the command line and "sudo" something I expect it to remain a tool of geeks and a hobby of some, but not a mainstream consumer OS.
You can download Ubuntu 10.10 free of charge for your Desktop/Notebook as well as a special netbook version with the Unity interface.
Advertisement