On Sunday Verizon Wireless issued a statement saying that the company would be refunding up to $90 million in data charges for customers who owned one of the many flip phones who were charged $1.99 or more for internet access they didn't actually want to use.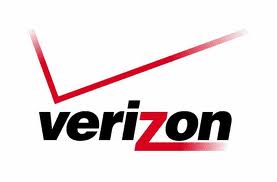 The refund, which the N.Y. Times calls one of the largest ever by a telecom company, affects up to 15 million customers who owned a flip phone that, with the accidental push of a direction arrow, could easily connect to the Internet and result in a $1.99 charge for each month it happened. Customers with smartphones or a data plan were not affected by this issue.
The refunds will begin to appear on the bills of affected customers on their October or November bill. The large refund stems from a FCC investigation which began last January and appears to be a move by Verizon to get out ahead of any sanctions by the FCC.
Verizon issued a statement about the refunds, a portion of which is excerpted below:
"As we reviewed customer accounts, we discovered that over the past several years approximately 15 million customers who did not have data plans were billed for data sessions on their phones that they did not initiate. These customers would normally have been billed at the standard rate of $1.99 per megabyte for any data they chose to access from their phones. The majority of the data sessions involved minor data exchanges caused by software built into their phones; others included accessing certain web links, which should not have incurred charges. We have addressed these issues to avoid unintended data charges in the future."
It is good to see Verizon refunding these charges, but based on the estimated size of refunds ranging from $30-$90 million and the size of the affected customer base, 15 million, that it should have been detected and refunded sooner. Then again, Verizon was probably happy to "borrow" this large pot of money to invest in infrastructure rather than "fix" a cash cow quickly.
Advertisement