Apple relaxed their developer restrictions (PDF file of guidelines) for apps created for their voluminous apps store. The biggest change means they will now allow the use of third-party development tools. They are also quite blunt in the kinds of apps they will and won't approve going forward.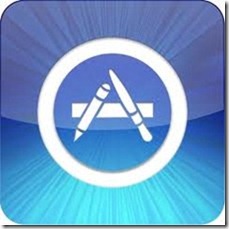 With great pain from Adobe, earlier this year Apple denied developers the right to use tools other than Apple's own for developing apps. Adobe created an application that was a key selling point in their update of Adobe Creative Suite 5 that would help developers more easily make apps for the Apple App store. The week they released it, Apple changed its policy for app development to require users to use their own Apple developed tools. The restriction read as follows:
Applications must be originally written in Objective-C, C, C++, or JavaScript as executed by the iPhone OS WebKit engine, and only code written in C, C++, and Objective-C may compile and directly link against the Documented APIs (e.g., Applications that link to Documented APIs through an intermediary translation or compatibility layer or tool are prohibited). (from Apple developer agreement)
Below is a video of the Adobe demo of their tool.
Now, they are doing an about face. Developers are no longer required to only use these tools allowing for the possibility of the Adobe tool. It will be interesting to see if these new rules make Adobe's Flash compiler usable or even if Adobe will revive their development of the tool. To be clear, this announcement doesn't meant that the iPhone and the iPad will use Flash, just that app developers can use Adobe Flash CS5 to create apps.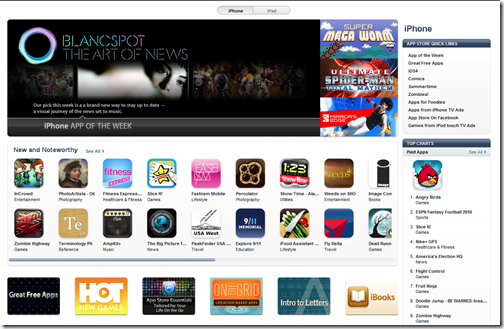 What may be even more interesting, however, is the candid nature of the new app store guidelines regarding the kinds of apps Apple wants in the App store. Some of the most interesting statements from the document are as follows:
They cite the number of kids downloading apps and promise to be keeping an eye out for the kids."
We don't need any more Fart apps."
If it sounds like we're control freaks, maybe it's because we're so committed to our users and making sure they have a quality experience with our products."
The guidelines almost threaten that apps that cause new questions may result in new rules at any time. Perhaps your app will trigger this."
No Easter eggs like the Camera+ app that would allow users to control the shutter release with their volume buttons via a hack.
If there are too many apps like yours, it may be rejected. As Engadget supposed, this could be aimed at all the Twitter clients or fart apps or both.
"Apps that create alternate desktop/home screen environments or simulate multi-app widget experiences will be rejected."
"If your user interface is complex or less than very good it may be rejected."
No porn, even if the app itself is not intended for porn. Sounds very much like FaceTime would not be acceptable thanks to the services that are popping up to make use of it for sex chat.
No illegal file sharing, like Bittorrent apps.
The response to these rules is mixed. One one side, …it's definitely refreshing to see the company address its developers with this sort of honest directness." (Engadget) However, many others are still complaining that Apple is to restrictive and that developing for the App store is a gamble since a programmer can  put countless hours and a lot of resources behind an app that gets rejected sometimes arbitrarily. But at least these new guidelines do help make it more clear what is and is not acceptable.
The other question this news begs is, "Why now?" Warner Crocker at our sister site Gottabemobile shares that it might have to do with the competition from Google's Android OS.
UPDATE: Adobe is in fact reviving their Flash development tool.
Advertisement