As the Samsung Galaxy Tab left the rumor mill and entered official status last week with Samsung's slew of announcements from the IFA 2010 conference in Berlin the only thing left to become official is a the cellular company that will carry it, a shipping date and the final price.
The Galaxy Tab looks to be a very attractive alternative to the Apple iPad, with a 7-inch screen, Android 2.2 and 16 or 32 GB of storage. There are a couple of things it will do that the iPad cannot yet match. It has an SD card slot, both a front and rear facing camera and USB and HDMI. Since it is an Android tablet it will play some flash content and have open app access for developers who won't have to go through Apple's approval process. If it ends up on Verizon, it could potentially be a huge hit.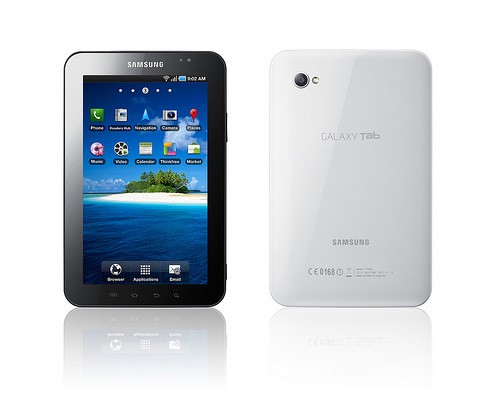 Let me join our friend Warner Crocker from Gottabemobile.com in saying that Samsung must not make one enormous error. If they fail at this one thing, it could keep the Galaxy on store shelves this Christmas instead of in stockings. That is price. He wrote:
Samsung hasn't come completely clean with its pricing structure yet. But trial balloons are being floated around the $800 and up mark. Let me just say this.

WRONG.
And he is right! If any tablet, regardless of what extras it has in it, is more than the Apple iPad, it will fail. The iPad has too big a head start. Despite being only half a year old, the marketing arm of Apple along with those of us in the tech media have put it way out front. To catch up any company will have to beat Apple one of two ways either functionality or price. In reality it will likely need both.
The Galaxy Tab looks like a very nice alternative. When I saw the pictures and video, as an iPad user, I wanted one. But if the price is more than the iPad, it won't sell. All the SD card slots, USB and HDMI connectors, and Flash capability in the world won't make up for this one disparity. The only way the Galaxy could be, as $800 and succeed is if it had a battery that lasts for days. Or it might work if Samsung inked a deal with multimedia providers like the movie, music or TV execs, to offer a low-cost streaming TV or music service like Hulu or Pandora that gave you all you can enjoy for $20 a month — but that is unlikely.
If you cannot beat Apple with functionality, that only leaves one thing – price. If the two devices were equal in price, $500 for the 16GB model, then the little extras would make it competitive. To overtake Apple they would have to be cheaper, like $400. One other thing might help. If Verizon or Sprint offered truly unlimited data for half what AT&T offers on the iPad as well as no limits on things like tethering and Skype or Fring calls, then I could imagine that making it worth an extra 60%. But they absolutely cannot make the data package more than the iPad. If they do, then the Galaxy may be the next Microsoft Kin. Despite at least one writer disagreeing, we're with Warner on this one. After all, a product cannot survive on fanboys alone.
Watch the Galaxy Tab make a Fring call
Advertisement