The Fujitsu LIFEBOOK AH530 GFX was just announced by Fujitsu and will be the next notebook to feature external graphics in the form of a 1GB ATI Mobility Radeon HD550v graphics card that plugs into the laptop when you are at your desk for better graphics performance. While on the go, the AH503 GFX works on an integrated graphics solution.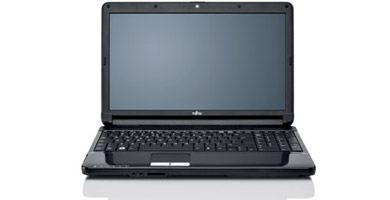 The LIFEBOOK AH5530 GFX comes with Intel Core processor choices and optional Blu-Ray as well as Bluetooth and a collection of 3 USB 2.0, VGA, HDMI and is rated for 3 hours of battery life. The AH530 GFX also includes a spill resistant keyboard.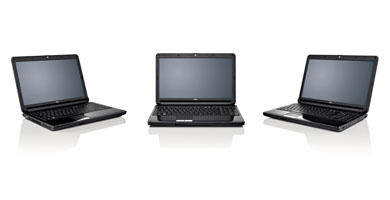 Without the external GPU the 15.6″ notebook weighs about 5.5 pounds which is about on par with many other 15.6″ notebooks. No price has been announced, but it will be interesting to see how it stacks up to competing models with switchable graphics solutions that offer similar power.
Via Slashgear
Advertisement