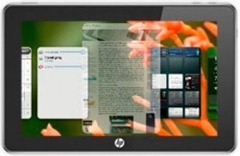 There will be a webOS Tablet coming from HP in early 2011 according to Todd Bradley, Executive Vice President of the Personal Systems Group at HP. This was previously reported as a rumor from sources inside HP, but now it is official.
The webOS tablet will ship sometime in the first three months of next year according to an item in the company's earnings report given to investors and analysts when Bradley was asked about tablets.
webOS is the operating system that was developed by Palm and part of HP's purchase of the struggling Smartphone/PDA manufacturer earlier this year.
Source: PreCentral via Engadget.
Advertisement