If you've been looking for a stand to place your iPad at a usable angle or height and the standard Apple Dock doesn't do it for you then check out these 10 functional and attractive Apple iPad stands that Mashable rounded up.
The stands range from $7.95 up to $129 and offer many looks and functions for using and holding your iPad. Below are our favorites.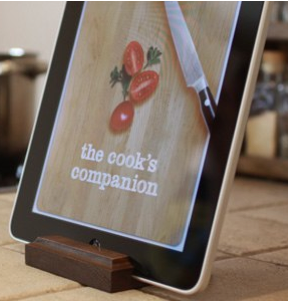 GroovyStand – This simple, beautiful looking block of wood is just $7.95 and can hold your iPad upright for use on a counter or table or the GroovyStand Dual can hold it at 18 or 45 degrees for an angle that fits your needs at just $14.95.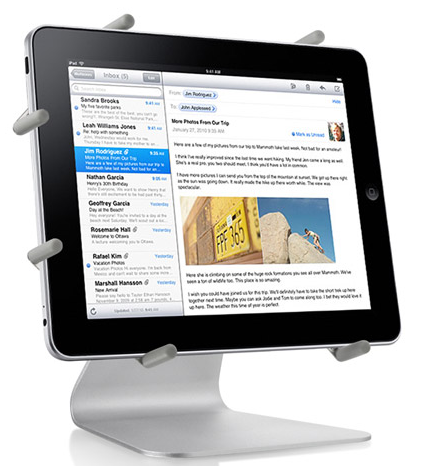 LUXA2 H4 – This versatile stand holds your iPad with 6 rubber coated hands and can turn, rotate and flip for the ultimate angle. You can even flip it to the backside for sharing a game of Words With Friends across a table. The LUXA2 H4 is $59.99.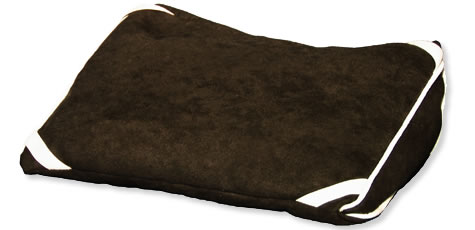 WedgePad – This beanbag-like wedge offers a 30 degree angle for easy use while relaxing on the couch without the need for an always on case like the standard Apple iPad case. You can also use this case to stand your iPad at a 45 degree angle for watching movies.  The WedgePad R1 is available for $27
For the full listing of stands that include more holders, spinning lapdesks, netbook like clamshells and a kitty — check out Mashable's Apple iPad Stand Slideshow.
Advertisement