ASUS announced that it will no longer feature Windows Embedded Compact 7 on the company's new Eee Pad 101TC. Instead, the Eee Pad 101TC will feature Google's Android operating system.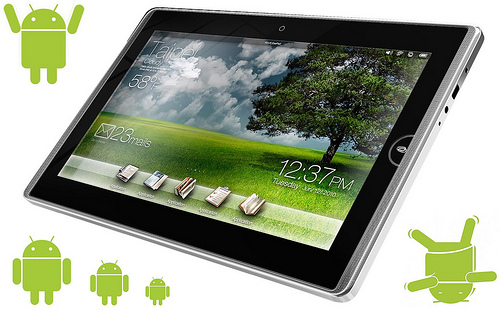 Many companies have revealed plans of developing Windows 7-based tablets. However, many of those plans are being scrapped, in favor of more mobile-friendly operating systems, such as Google's Android and Palm/HP's webOS. Though Windows 7 has touch input support built-in, most reports say that the operating system is just a little too much for ultra-mobile CPUs to handle.
Recognizing this, ASUS altered their forthcoming 10-inch Eee Pad 101TC tablet to include Android instead of Windows Embedded Compact 7. What version of Android the tablet will actually ship with is still unknown. Since it is expected to ship in the 1st quarter of next year, it's possible that it may feature Android 3.0 (Gingerbread).
Originally, the Eee Pad 101TC was expected to cost just under $500. Now equipped with a new, free operating system, that price may drop a little bit.
Via Laptop MAGAZINE
Advertisement