I've never been a fan of the netbook. For someone with my paws it is just too big, but my son has one and loves his. Still, the larger screen of the Acer Aspire One 721 or the Asus EeePC 1201N both look more appealing. There's another option, and Acer isn't calling this one a netbook even though it has nearly the same dimensions. It is the Acer TimelineX 1830t.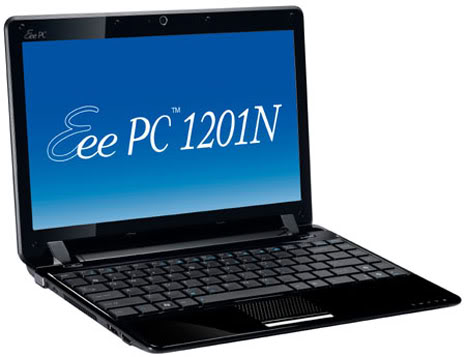 Laptop Magazine did a head-to-head of the two Acer computers.
But why? Is it fair to compare a netbook and a notebook? It is when they are so much alike. That is the first thing you notice with these two – the similarities. They look almost exactly alike. But one is definitely more powerful than the other.
At 11.6 inches both of these are focused on the ultra-mobile market. They also have similar pointing devices and outputs. But the Acer Aspire One 721 is a netbook on the inside as well as the outside. It has just an Athlon II Neo processor while the TimelineX 1830t has a dual-core Core i5 ULV processor. Also the TimelineX is much more expensive at $699 v. $429 for the 721. This netbook's battery is pretty slim and not in a good way. According to the LaptopMag test, it only produced 3:15.
On the other hand LaptopMag says the 721 does offer a much better keyboard than most netbooks. The chassis size is likely a big reason for that. And it does produce HD video which you can watch on its crisp" display. While paltry in comparison, three hours of battery life is enough time to get in even a long HD movie on a plane.

The 721 only gets 2.5 stars out of five, which is disappointing. But the TimelineX gets a strong four stars. Why did they like it so much better?
First, the Timeline has much better performance with the Intel Core i5 ULV processor. ULV stands for Ultra Low Voltage, meaning it is designed to sip power instead of suck it. It pays off with a battery lasting nearly 6 hours in their test. That is not a full day of computing but close.
The Timeline also has an HD screen and HDMI outputs. It seems like a nicer alternative if you don't mind the higher price.
A third option, if Laptop Magazine wanted one, is the Asus EeePC 1201N. It too has a larger than average screen for a netbook at 12.1 inches with an HD resolution. But it also falls down in battery life offering only 3:53 in Laptop Magazine's test. That's better than the 721 but far short of the average for this category of PC.
So which one is the best option? If I was buying and had the extra money, I'd definitely go with the notebook (the Timeline) over either of these netbooks. That said, if you are looking for a netbook and don't need all day battery life, it sounds like Asus is the best option.
Advertisement