HP's Photosmart e-All-in-One D110a is a little different from most wireless printers. Aside from being WiFi capable, the D110a also has its own email address.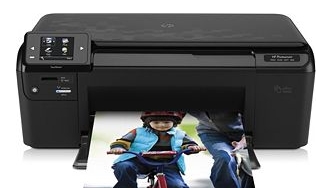 With more and more people going mobile, printing without wires has become the ideal solution. For years there have been printers that connect via WiFi, but HP has gone a step further.
HP has introduced a unique new feature with its D110a. By giving the printer its own email address, all the user needs to do it email a webpage, image, or document to the printer's email. The D110a takes care of the rest, effortlessly printing whatever you throw at it. The idea that was first debuted earlier this month, is available today in the HP D110a.
Why is this such a groundbreaking feature? Think of the possibilities beyond printing from your computer. This new feature allows content to be printed from smartphones, tablets, and any other mobile device that does not have a USB port. Best of all, it requires no special drivers, making it compatible with any device that has an internet connection.
The HP D110a ePrinter All-in-one can be yours for under $100.
Via Liliputing
Advertisement