The folks over at Laptop Magazine got their hands on the new Dell Inspiron 14R and posted and in-depth review. Geared towards the back-to-school crowd, the Inspiron 14R has the components and the price to meet the needs of students and parents alike.
The Dell Inspiron has been the go-to computer for many college students that I know. The Inspiron line has typically offered pretty decent computing power with an attractive design. So how does the new Inspiron 14R stand up to the reputation?
Laptop Magazine begins by noting the modern design. What stood out here is the magnesium alloy internal chassis. This makes the laptop feel sturdier. Despite the updated interior, the exterior still sports a plastic surface, available in Peacock Blue, Tomato Red, and Promise Pink. This glossy plastic surface is very prone to fingerprints, which was one of the cons that Laptop Magazine noted.
Another promising feature of the new Inspiron 14R is the full-sized keyboard. This is an important feature for college students, as it will be used to type thousands of words every year. Having a keyboard that is too small, or has oddly placed keys just won't do. Along with the full-sized keyboard is a multitouch trackpad that allows for two-finger scrolling, among other functions.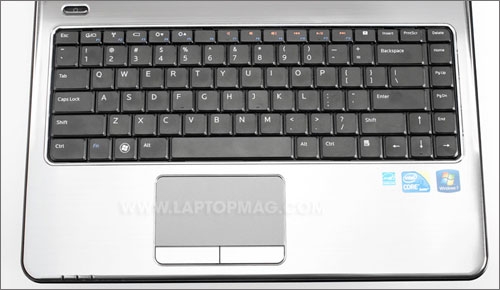 What makes this laptop stand out from other similar laptops in the thin and light category is the performance. The Inspiron 14R contains a 2.7GHz Intel Core i3-350M processor and 4GB of RAM. Along with this power, there is an optional ATI Mobility Radeon HD 5470 discrete graphics card. Computer games and graphic intensive software, such as the Adobe Suite, should run quite smoothly on the Inspiron 14R.
The Inspiron 14R is not without faults, in addition to the fingerprint-prone case design. The battery life is much lower than that of other thin and light laptops, lasting only 3 hours and 12 minutes. Laptop Magazine speculates that this is probably due to the ATI graphics chip's inability to switch between integrated and discrete graphics. Also, the Inspiron 14R had spotty WiFi performance.
For back to school shoppers, the Dell Inspiron 14R should definitely be a laptop to look into, with its high performance processor, discrete graphics, sturdy design, and full-sized keyboard. However, at a price of $819.00, the fingerprint-prone case, short battery life, and spotty WiFi should be considered. For a full review and image gallery, head over to Laptop Magazine's review of the Dell Inspiron 14R.
Advertisement