Today we can't deny the power of mobile computing. Almost every major service has started coming to our cell phones. Activities like flight check-in, managing bank accounts, booking tickets, chatting and much more used to be confined to a computer, but is now a commonplace mobile activity. This, is just the beginning, a study by Gartner shows that web browsing on smartphones will overtake PC by 2013.
If you are someone who uses your smartphone for your important work then you should be prepared to protect your device from viruses and spyware. Currently mobile viruses are not a common occurrence, but if mobile uses grows as Gartner suggests, then hackers' attention to mobile devices will too. There are already examples of mobile spyware invading cell phone user's privacy.
If you are concerned about this, then you will be happy to know that you can download Lookout, a free security and backup solution for your smartphone. In addition to free anti-virus protection, Lookout also offers backup support and helps you find a missing device. This application supports Windows Mobile, Android, BlackBerry and the Symbian Mobile phone platform.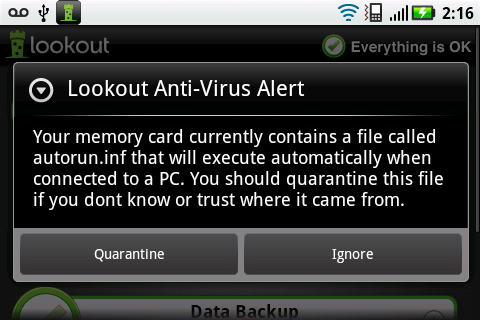 Below are some of notable features of the Lookout application:
Find missing phone:
If your mobile phone is stolen or lost Lookout helps you find it.
Sound the alarm to find the device if it's misplaced.
Wipe all your personal data and information to keep it safe.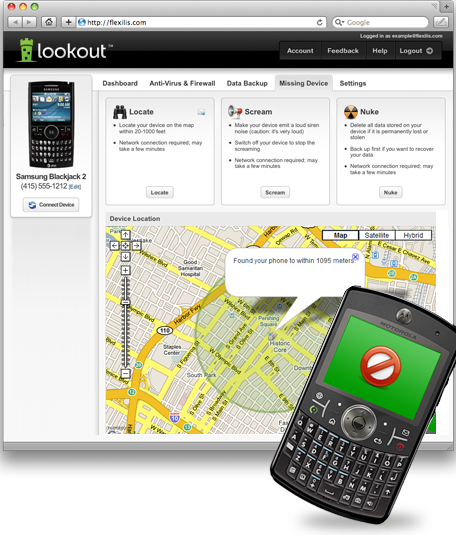 Management:
Can manage multiple device types on multiple operating systems from one place with click of mouse.
Can mange settings and administrator policy remotely.
Keep an eye on the status of all your devices from central dashboard.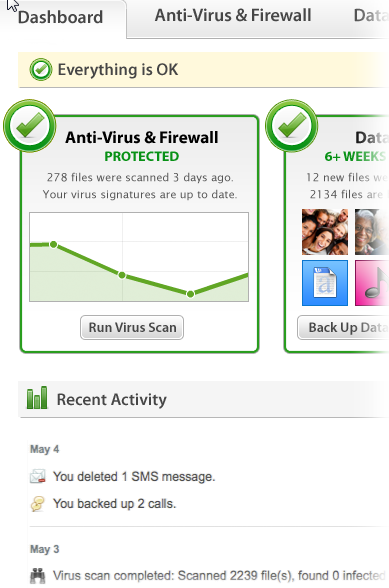 Backup:
Backup all your data including photos, contacts, images, video and more
Will let you store data on cloud storage from your mobile
Can backup SMS and call history too.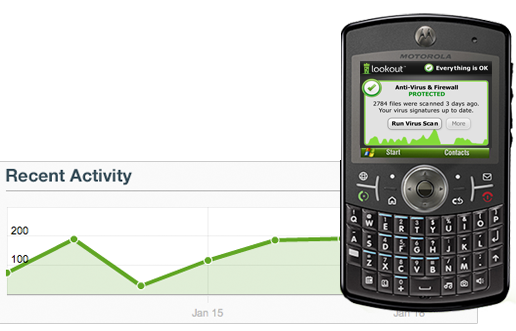 Security:
Scans every application before download to keep you safe from malware and spyware.
Lookout firewall and intrusion prevent your mobile from hacker attacks.
Can run virus scan manually.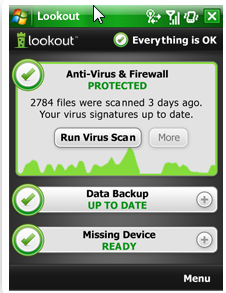 How to get Lookout:
Head over to Lookout registration.
Enter your mobile number and click free download.
Lookout will send you a one time SMS with download link.
Download and install the application.
Activate your account.
Login into your account to access all features including free cloud storage.
Advertisement