Warner Crocker reported on our sister site, Gottabemobile.com, that AT&T will be making changes to their data plans in the days leading up to the probable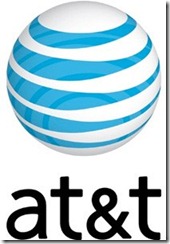 release of the new iPhone at WWDC next week. They will also finally be allowing iPhone tethering. But, what will the new plan mean for current subscribers? How much will you pay?
With the advent of tethering, AT&T has to do something to limit customer use of their already burdened networks. Tethering will likely lead to a substantial increase in bytes flying downstream to customers after customers begin signing up. To counteract this, they are offering two new plans and doing away with the  old "unlimited" 5 GB month plan.
If you use a moderate to low amount of data, then the Data Plus plan is for you. It includes 200 MB of data and would do fine if all you do is a little surfing, email and stream a little bit of video or download some photos. It costs just $15 per month which is half of the current "unlimited" plan. So for you, this is very good news.
How do you know if you are in this category or not? You can go to your AT&T online account and when viewing your account overview, click on the View Past Data Usage link as shown here.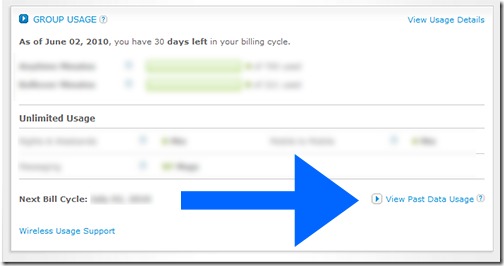 It will take you to a page that shows your monthly data usage as a bar graph. Notice that, although I would consider myself a heavy user, I have only come close to the 200 MB once since last November. So, I would fall in that category, or would I?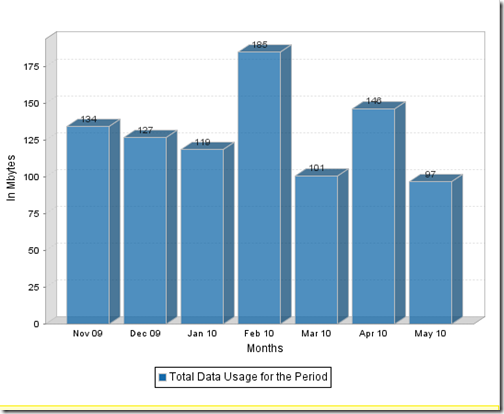 Tethering, which was first promised last year at the iPhone 3GS launch and originally said to begin last fall, will cost an extra $20 per month. For those who are using a wireless modem, this might save you a lot of money. You will be able to use your iPhone as a modem for your device. Remember, however, that you will have to add the amount of data you plan to use with your notebook computer to the data you use with your iPhone to calculate the total data you will need. For example, I use less than 200 MB of data on my iPhone, according to my billing records. But, I know that I use much more than that via my Verizon MiFi card. In this current billing cycle, which has been a particularly heavy three weeks, I have already used over 1 GB of data. Some of that is with my iPhone, but most is for my notebook and Wi-Fi iPad. So, be careful to add up all the data you will use before making a change and losing your current 5GB for $30 a month.
If you have a 3G enabled iPad, then this could affect you too. If you want to change plans, you can or you can keep the current $30 for unlimited access via your iPad. AT&T is promising that it really is unlimited.
iPhone users or other smart phones users can also change to the new plans or remain in their current AT&T plan. So if you still use up to 5GB a month, the keep  your current rate of $30 a month.
If you are one of the small number use more than 200 MB per month, you will want to opt for the DataPro plan which allows for up to 2 GB of data usage. It will only cost $25 per month and if you go over, you can get another 1 GB for only $10 more for that month. For someone like me who uses more than a 1 GB a month for all my devices this could be the best option. It will still save me $5 a month most months over my current iPhone data plan. Multply that by 2 for my wife's phone as well.  The few times I go over the 2 GB will only cost $5 over what I am currently playing for my iPhone data plan.
There is one more consideration for people like me. I use a MiFi card from Verizon. Sprint also has one as well. It serves up Wi-Fi to up to five devices for $60 per month. Sprint charges the same for their model. This is very expensive, but I can use it with the two iPhones, two iPod Touches, my iPad, and the three notebooks our family uses. So long as only five devices are going at once, we are able to have Internet access. Also, Verizon's EVDO service is much more ubiquitous in Western North Carolina where we live than is AT&T's 3G service. So, ask yourself the following:
Do I need to have a Wi-Fi hotspot? There is no word that AT&T will the new iPhone to act as a hotspot.
Do I have sufficient 3G coverage to make it worth the switch? For me the answer is a big NO at present!
Advertisement