There are updates in the iPad app store for all three of Apple's iWork suite of productivity apps.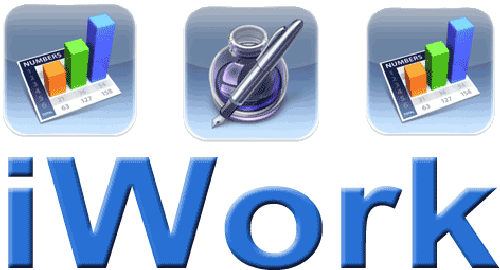 Most of the changes are for language support and bug fixes. However, one significant change in Pages was one of my biggest complaints in my original review of the app the toolbar disappears in landscape mode. Well now it is there.
Other positive changes are better compatibility with Microsoft Word documents and now documents will automatically fit to page-width in landscape view and finally, a problem with scrolling once an inserted movie is played has been fixed.
The languages that are now supported are:
French
German
Japanese
Dutch
Italian
Russian
Simplified Chinese
Spanish
The Numbers apps behaves better when importing Numbers 09 spreadsheets from a Mac. It also has some other minor changes like improved table formatting, style application fixes, and some corrections in updating of formulas in cells.
Keynote's biggest improvement is a fix for tool that arranges the order of items on a page. It has a slider that sends things from the front to the back and vice versa. The slider in the Arrange tab under formatting has been enhanced. Finally, there was a problem with being able to access some table cell color fills in landscape mode while using an external keyboard to edit a presentation. That's now fixed.
Below is the list of detailed updates and fixes from the app store for each app: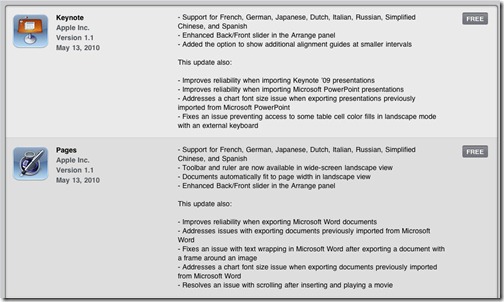 Advertisement