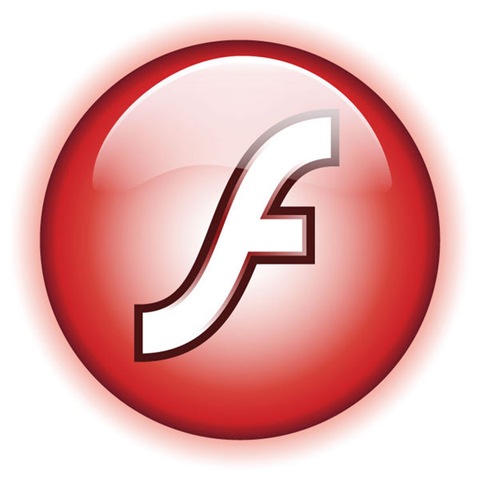 It looks like someone didnt agree with Apple's policy on being able to have Adobe Flash working on an iPad.
RipCode, a company out of Texas, has announced a new "clientless Flash video codec" that will allow Flash content to be streamed on the iPad.  This means that Internet video favorite sites like Hulu and YouTube will be able to present their content without having to make any modifications to their sites.  This is of course, as long as the companies, as well as Apple, doesnt release a bug fix/version upgrade to block the codec.
According to RipCode's press release, the TransAct Transcoder V6 captures the iPad's request for Flash content and converts it into a special format that the device accepts and plays. This is all done without a local client or user intervention. All the conversion takes place in the Internet cloud, so users dont have to do a thing other than watch their videos.
This would be a great boon to Adobe.  The whole Apple Adobe feud has been going on and on with no end in site.  With companies like RipCode coming forward with their new ideas, maybe this war will have a peaceful conclusion.  and maybe other developers will hop on the bandwagon and create more Flash aware applications for the iPad.
Here is the full press release from RipCode:
RipCode Enables Clientless Adobe Flash Video on Apple iPad

On-Demand Transcoding Pivots Video files to iPad-Enabled Video Codecs

RICHARDSON, Texas April 12, 2010  RipCode, Inc., the leader in transactional transcoding, announced today its newest product, the TransAct Transcoder V6 can intercept Adobe Flash-based file or live video requests and convert them to a container, video codec, and audio codec accepted by Apple Inc.'s new iPad all transparently to the end user device and without the need for any pre-transcoding or device-based client.

The iPad is poised to further accelerate and expand the mobile video device market just as the iPhone has over the last several years. However, one of its noted shortcomings has been Apple's lack of support for Flash video playback, given the dominant position of Flash in professionally generated entertainment, sports and news content. HTML5 has been purported to address this dilemma by introducing Apple device applications that are simply 'thin clients' communicating back to a web site hosting and subsequently delivering Flash files without a device-based player, but HTML5 is not yet widely adopted. RipCode's Transactional Transcoding platform enables an alternate and immediate solution to this issue, opening up video content to users without requiring the content hoster to move to HTML5 or pre-transcode entire video libraries from Flash to an iPad-accepted container format. By transcoding the content 'in the cloud', it is essentially analogous to a network-based Flash to MP4 or MPEG-TS video adaption layer.

Transcoding is an integral part of any volume-based video preparation and delivery infrastructure. With new codecs, devices, resolutions, delivery protocols, rights management controls, and monetization needs constantly evolving the video delivery landscape, this space will continue to churn for many years," stated Brendon Mills, CEO of RipCode. The 'Flash on iPad' dilemma is really just the latest in a long line of speed bumps on the road towards 'any-content, any-time, any-place, any-device' that we all desire. Fortunately, our technology removes this barrier in a way that is attractive to content hosters, a key device manufacturer, a key video player provider, and the end user alike."

RipCode's V6 transcoding appliance is equipped with industry-leading transcoding flexibility (file-to-file, file-to-stream, stream-to-stream, stream-to-file, and RipCode's On-Demand Transcoding), codec and container flexibility, concurrency, video processing functions, and resolutions ranging from QVGA to 1080i/p. Further, the V6 supports a rich suite of integrated video delivery options including QuickTime, MP4 Progressive Download, Apple's MPEG-TS Adaptive Progressive Download for file-based and live content, Microsoft Smooth Streaming, and RTSP. It is easily integrated as hardware or software into any content hosting/delivery operation given its Linux/Intel processing core. Working in conjunction with RipCode's Commander and Detector, content requests from an iPad is automatically detected, which launches an intelligent content transcoding workflow that re-encodes a Flash file to one of the aforementioned iPad-accepted formats, and then delivers either via MP4 Progressive Download or Apple's MPEG-TS Adaptive Progressive Download.

RipCode will be demonstrating this capability for both live and video on demand applications at NAB 2010 this week in Las Vegas. Please access https://www.ripcode.com/nab/ to arrange an appointment to visit our suite at the Hilton, adjacent to the Las Vegas Convention Center.

About RipCode

RipCode is the market leader in transactional video transcoding; the fundamental technology enabling content owners, video delivery service providers, and network service providers to achieve 'any content, anywhere, anytime, any device'.

Built to address the needs of today's new media market, the RipCode TransAct Platform integrates live and on-demand transcoding with key video delivery elements including device detection, workflow management, dynamic ad insertion, network-aware resource management and open interoperability with third-party applications and systems. RipCode's TransAct solution portfolio elevates transcoding to a real-time transaction that enables scalable cross-marketing of content across the three-screen domain for the greatest flexibility in expanding video delivery and increasing revenue opportunities.

Headquartered in Dallas, Texas, RipCode is privately held and backed by leading venture capital firms including Granite Ventures, Covera Ventures, Vesbridge Partners, El Dorado Ventures, and ATA Ventures. For more information, visit www.RipCode.com.

###
Advertisement