It's being deleted due to low ratings by users and developers alike. I'm talking about the annoying little feature of the iPhone OS that asks if you want to rate an app when you delete it.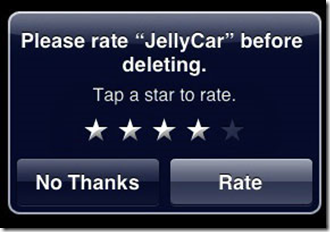 If the rumor from MacRumors is  accurate, this will make at least one developer that I talked to very happy. He said the effect of the feature is that it actually drives down your reviews since the people deleting are usually those unhappy with the app. Those who like it, keep it. And they are not prompted to review the app, unless the programmer asks them to in the app somewhere.
Another feature getting the ax is the word Google from the Safari search button. Now when you tap in the search box the keyboard that pops up on screen has the world Google. In OS 4 it just says Search. This is according to iLounge.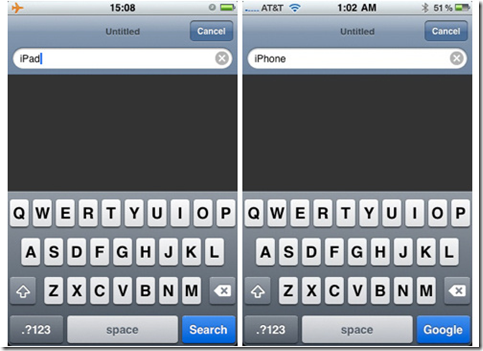 Image from Gizmodo.
Advertisement