Hypersonic-PC was a boutique gaming notebook maker. But not any longer. Response to the news by the average notebook computer consumers was, Hyper who?"
The company's web site says, At this time Hypersonic-PC is not accepting any orders. We are honoring all warranties and will continue to support existing customers." They give a contact number for future support needs. The company was bought out by OCZ in 2007 and would release cutting edge technology via the division.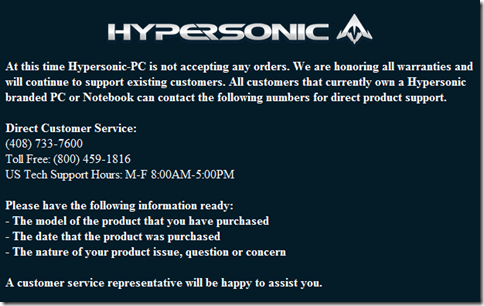 Resellerratings.com gave it a fairly decent 7.94 out 10 rating, but there were no ratings in the last six months and the last positive rating was nearly a year ago.
Advertisement