LG announced the availability of its new ultra portable notebook, the LG X300. This ultra thin, light weight LG X300 first will be available to Asia in March, followed by Middle East and South America. It is very likely that the US version will be called LG X30 since the FCC's document gives the specification of LG X30 which matches significantly with LG X300.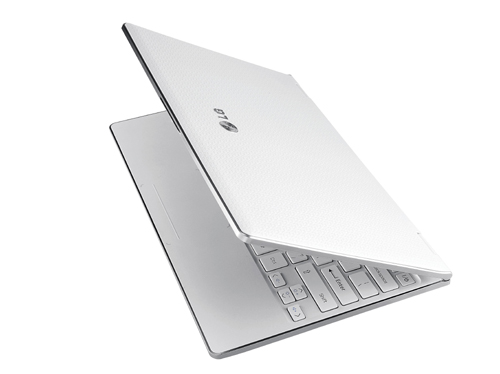 The LG X300 is a premium ultra portable notebook, announced at CES 2010, which weighs just 2.1 lbs (970 gm) and is only 0.7" thick (17.5 mm). The LG X300 comes with a 2.0 GHz Intel processor, 2 GB RAM, 128 GB Solid state drive and Windows 7 Home premium Operating system. The LG X300 will be available in two colors, "shiny white" and brown Additionally the LG X300 will also ship with a spare 2-cell battery to give you seven hours of use.

In a press release President and CEO of LG Electronics Mobile Communications Company Dr. Skott Ahn said that, It's a vindication of LG's efforts to maintain the very highest standards in design without any sacrifices in high-tech or functionality, and ensure our consumers' experiences with LG PCs just keep getting better."  He also added that, Given how demanding and discerning consumers are nowadays, we were delighted to receive such acclaim from the public and media at the CES for our new mobile PC".
LG X300 Specification / Configuration:
11.6" inch LCD display
Weights 970 g (2.1 lbs), 0.7" thick (17.5mm)
Available in shiny White and light brown color
Intel 2.0 GHz Intel Processor
Up to 2 GB RAM / Memory
128 GB SSD Hard drive
Windows 7 Home premium
1.3 MP webcam with in-built microphone
SRS truSorround HD Sound
Embedded 3G modem chipset
Ports: VGA, 2 USB , Card Reader, LAN
GMA 500 Graphics
1366×768 resolution
Bluetooth
Wi-Fi 802.11 b/g/n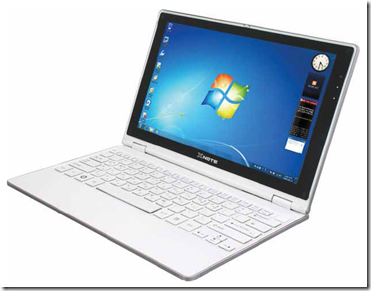 News & configuration source : LG's press release & Wirelessgoodness
Advertisement