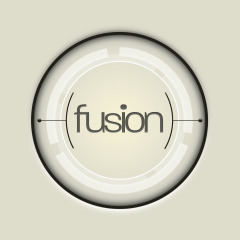 For the past several years Intel has been a market leader of processors thanks to performance and a good bit of marketing consumers, myself included, have opted for Intel powered computers. Things weren't always this way, in fact back when I bought my first computer I remember insisting on AMD, and in the near future I might be willing to do that again.
Fusion: GPU+ CPU = APU
This week AMD announced Fusion. AMD Fusion is a new processor, called "Llano", which isn't just a CPU or just a GPU; but a combination of the two. This "hybrid" design, as Ars Technica refers to it, is being called an APU or Application Processor Unit and if AMD gets it right the APU could put them back on track to compete with Intel and stake out a new claim in mobile processing including gaming.
What does all this mean?
If all these acronyms flying around you probably want to know what Fusion will mean for you when it arrives in notebooks in 2011. Well, there aren't a whole lot of details available yet, but we do know that it will change how your computer optimizes its power usage, which may bring better battery life, and it could provide a powerful synergy of AMD and ATI for gaming notebooks.
Let's Get Digital:
Specifically, the "Llano" processor will use digital technology to monitor power use for optimization. To put it in simple terms this is better than the old analog way of doing things which responded to every change.
Game On:
Jon Stokes of Ars Technica has, "high hopes for Llano." Why you might ask? Because it might be able to do a better job of delivering an integrated graphics solution with the power of AMD and ATI to deliver a better mobile gaming experience.
It will be a while before we know how well Fusion works and if it can put AMD back up top with Intel, but it sure looks interesting.
If you want to know more about the technology check out Ars Technica's coverage of Fusion.
Advertisement