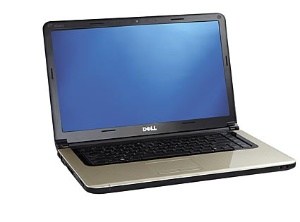 At the Intel Keynote yesterday the Digital Cribs feature showed what it might look like if your notebook and your HDTV were connected to each other with no wires and provided a seamless transition from small screen to big screen and back for watching movies or working on a larger screen with no wires. Thankfully this wasn't part of Intel's fake time traveler skit and it is actually available and believe it or not at affordable prices.
Best Buy has announced a set of 3 new Blue Label 2.0 notebooks from Dell, Sony and Toshiba that can all stream wirelessly to your HDTV with the included NetGear Push2TV adapter — and they start at just $899 and have 4GB memory and a 500GB hard drive.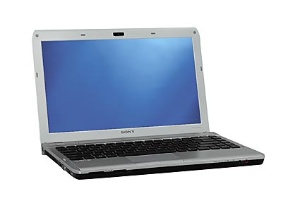 Starting on January 17th you'll be able to walk into your local Best Buy location and pick up one of these three note books which feature Intel's latest Core i5 processors with turboboost technology -these offer significant speed boosts over what was on the shelf last week – and head home to wirelessly stream to your existing HDTV!
In addition to the new Intel Wireless Display technology and Turboboost processor power these 3 notebooks continue the tradition of the previous Blue Label notebooks and offer a more complete package for computer users who want a little extra support and protection without purchasing an extended warranty or service option.
Included on all three notebooks is:
a two-year extended manufacturer's limited warranty

30 days of Geek Squad support

12 months of Anti-Virus protection.
Toshiba has provided us with additional details about their Blue Label 2.0 notebook the Toshiba Satellite E205 which, in addition to the above specs, also features a backlit keyboard for $999.
Additional Toshiba Satellite E205 details:
14-inch diagonal widescreen LED Backlit display

LED backlit keyboard

TouchPadâ"¢ with Multi-touch Control

Integrated slot-loading DVD drive

500GB hard drive

4GB of ultra-fast DDR3 RAM

Windows® 7 Home Premium

Wireless-N Wi-Fi

HDMI port

Battery life rating of up to six hours

Standard two-year Toshiba international limited warranty
The e205 does weigh a little lover 5 pounds and is 1.2″ thick so if you want to take it with you be prepared for some additional weight in your bag but given all of the included options, especially the ability to stream wirelessly with no additional purchase and new Intel Core i5 processors, the Toshiba Satellite E205 and the rest of the Blue Label 2.0 notebooks are worth checking out.
Advertisement