Skype is a great way to stay in touch with people without maxing out your cell phone bill every month. Thanks to the inclusion of a webcam and microphone on almost every notebook sold these days getting started with Skype is but a download away. Still if you're going to use Skype every day or to chat with co-workers like we do at Notebooks.com you'll want to invest in a headset to provide a better chatting experience.
Skype was kind enough to lend us one of their new Skype Everyman USB headsets to review. The Everyman headset is a wideband audio headset which is available for just $22 direct from Skype.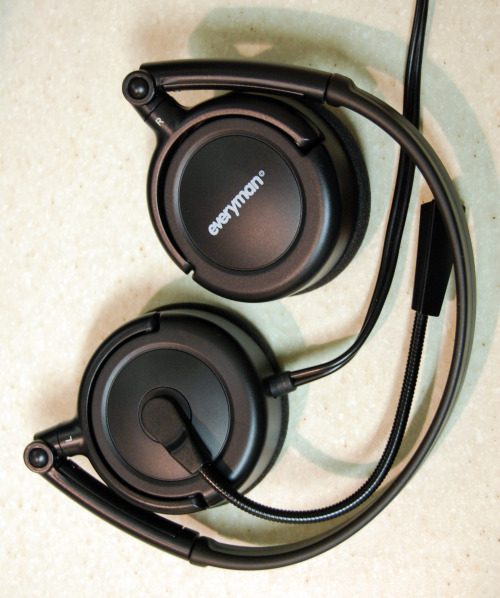 First Look:
When you unbox the Skype Everyman headset the first thing you'll notice is the small size. Thanks to a bit of design ingenuity the everyman headset swivels and slides flat to fit into even my small netbook bag without adding too much extra bulge.
The good news is that the Skype Everyman headset feels durable. Even though it swivels and twists to turn into a small package it stood up to the abuses of a cramped netbook bag and the joints felt solid even when I tried to turn the earphones the wrong way. Bottom line while it is cheap, it doesn't feel cheap. The review unit has also survived several falls off my desk without damage.
Sound Quality:
When talking to other Skype users the headset performed very well and was a marked improvement over the built in mic on my laptop. The headset connects to your computer via USB which lets it skip your soundcard and provide better quality sound. It also supports the Super Wideband Audio codec for chatting in Skype which also provides a better quality sound.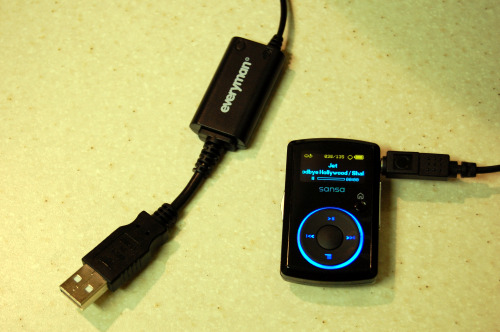 But wait, there's more:
This isn't just a Skype headset. The Everyman headset has an interesting cord which provides you with the ability to use the headphones to listen to your mp3 player or iPhone. While it won't block out the noise of a crying baby on a flight and your neighbor is sure to hear it works great in an office or a hotel room. I was happy to discover that the headset works without being plugged into a USB port so you don't have to be tethered to your laptop to use it.
Pros:
Price $22.88
Folds flat for travel
Sound quality
Ability to connect to an external device
Cons:
When listening to music you can still hear external sounds and music leaks out.
Bottom Line:
Given the good sound quality and ability to hook it up to an external device it's hard to take issue with much on the Everyman headset; especially at $22.
Advertisement