HP's unveiled the Pavilion dv3t, a 13″ notebook that starts at $799 before any discounts or incentives. The dv3t is built for mainstream consumers and can be customized to fit the needs of most students and home users. It can be configured with NVIDIA graphics, up to 8GB of RAM and a Blu-ray Disc drive.
The dv3t weighs in at just under five pounds and measures 1.25″ thick. It's not the thinnest or lightest 13″ notebook HP sells, but users get a lot for their money.
The Pavilion dv3t is one of three 13″ notebooks that HP currently offers. The 13″ dv3z runs on AMD processors and has a magnesium lid, which makes it much thinner. The dv3500t 13″ comes in a bronze finish and is sold exclusively through Best Buy.
The base $799 dv3t comes with a 2.0GHz Intel Core 2 Duo processor, 2GB of RAM, 250GB hard drive, DVD burner, and Intel GMA 4500MHD graphics. It runs on Windows Vista Home Premium and Microsoft Works 9.0 is pre-installed. A webcam is included on all models. The standard dv3t has a black plastic shell, with white and gray imprint design.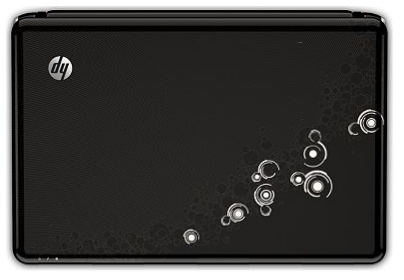 For $25 more, buyers can opt for the Moonlight White finish, which has a different pattern on the lid and palm rest.
HP offers a full range of Intel Core 2 Duo processors, all the way up to the T9550, 2.66GHz. If you want a faster processor I recommend skipping over the 2.2GHz T6600 and straight to the P-series processor.
HP's currently offering a free upgrade to 3GB of memory, which is all most people need. If you opt for a 64-bit version of Windows Vista you can upgrade to 4GB of RAM. The 8GB upgrade is $450, an complete overkill for most users. The Pavilion dv3t is also available with a free upgrade to a 320GB hard drive. A 500GB hard drive is available for $50.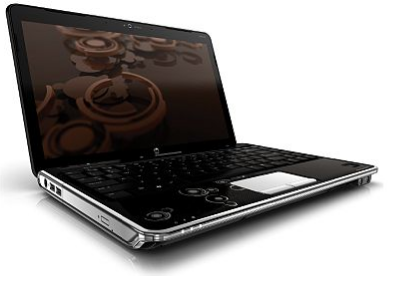 The Intel Graphics Media Accelerator 4500MHD is preferable for users that want longer battery life. For those that plan on using the dv3t for enjoying a lot of multimedia content or video games I recommend the NVIDIA GeForce G105M GPU, which is a $150 option.
There are two Blu-ray drives options. The more affordable Blu-ray drive plays Blu-ray Discs, DVDs and CDs. The slightly more expensive Lightscribe Blu-ray drive handles the discs in the same way, but can also etch text or graphics onto specially-coated discs.
A fingerprint reader is available for $25. It can be used to easily login to your computer, applications and secure Web sites.
Bluetooth and Wireless-N are two other options I highly recommend. Wireless-N (802.11n) WiFi offers superior range and transfer speeds compared to Wireless-G (802.11g). Each is a $25 upgrade. The Pavilion dv3t can be ordered with a mobile broadband modem that works with Verizon's and AT&T's network. The subscriptions are pricey and I recommend getting an external modem from the carrier of your choice so you can use it on multiple devices.

The Pavilion dv3t has a full compliment of ports and plugs, including a 34mm ExpressCard slot, memory card slot, HDMI, VGA and three USB ports, one of which doubles as an eSATA port.
One thing missing from the HP dv3t is an illuminated keyboard. Both the HP Pavilion dv3500t series and dv3z can be ordered with backlit keyboards, which make them easier to use in the dark.
A high capacity six-cell battery has 16% more energy than the standard six-cell battery. An optional nine-cell battery is a $39 upgrade and is rated to last for up to seven hours. Real-world battery life will be less than seven hours and the nine-cell battery does add considerable bulk to the dv3t.
As of today, HP isn't offering any rebates on the dv3t, but you can use HP Coupons to save hundreds of dollars off a well-configured dv3t.  Check our deals page for current HP offers.
Advertisement