The Otterbox impact case does a great job at protecting the iPhone 3G without adding too much bulk. I've bought a handful of thin iPhone cases, but haven't liked any of them as much as the OttherBox iPhone 3G Impact Case.
The case is made of durable silicone with additional coring in the corners to help absorb bump and shock. It has indented textured ridges on either side for added grip. All ports, buttons, and functions are accessible through the thin silicone layer and there is a cut-out circle in the back, so the apple logo remains visible.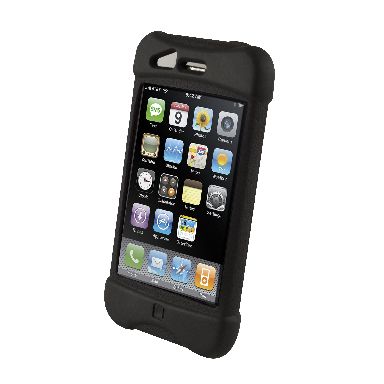 There are a lot of iPhone 3G cases to choose from, but the Otterbox Impact Case is designed to provide more protection than most. It is also thicker on the corners and back, which are the most likely points to hit the ground when you drop it.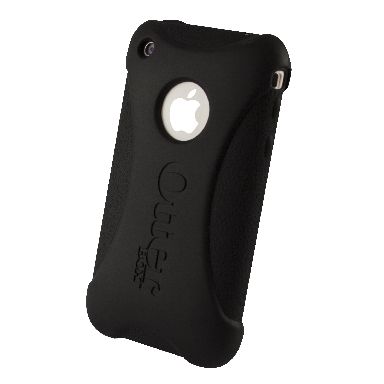 The case is all about function and not as fashionable as some of the other cases out there. It makes the iPhone 3G look more industrial, which may or may not be a good thing depending on your taste. One thing that I don't like is the enormous Otterbox logo that's stamped on the back of the case.
It's available in black and white, which will satisfy most iPhone users.
I've been using this case for a few months now and it's kept my iPhone in pristine shape despite a few drops onto hard surfaces. The silicone does attract dust, but it can easily be cleaned with a dry cloth or t-shirt. Also, the silicone case doesn't stretch out and seems to maintain its shape.
Otterbox and other manufacturers do make cases that do an even better job at protecting iPhones, but they are much bulkier and overkill for many people.
The Otterbox Impact Case for iPhone 3G retails for $19.99 at Otterbox.com and Amazon.com for just $12.95. Unfortunately, it's not available at Apple retail stores and major retailers like Best Buy.
Advertisement