The folks at Rosetta Stone are giving away a copy of their language learning software, which retails for $259. I reviewed the Spanish version of Rosseta Stone and liked what I saw. All you need to do to win is complete the brief survey. If you win you get to choose from 31 languages/dialects and from three levels.
We'll pick a winner on Christmas Eve.
Rosetta Stone software works with PCs and Macs. You'll get a free headset in the box to take advantage of Rosetta Stone's voice recognition technology.
Click here to complete the survey and enter to win.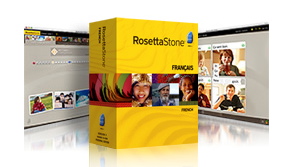 Advertisement