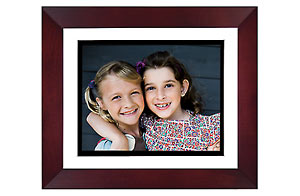 +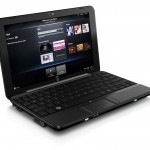 HP is preparing to launch a digital photo frame that has more in common with its recently announced Mini 1000 than its current lineup of photo frames.  According to our source, this device is "no bu;lls**t like all of the other digital picture frames out there." It will look like a digital picture frame, but will act more like HP's Mini 1000 and provide users with a web browser, email client, news feeds, widgets and other lightweight applications.
The frame will be marketed as a companion Internet device for home use and have an approximately $400 price point. Users will be able to add widgets such as Flickr and RSS feeds. Other lite applications will be able to be installed.
Exact specifications are not available yet, but it this HP companion device may include an Intel Atom processor, WiFi and a 10-inch display. Like other photo frames, this HP device will include onboard memory card slots, but the idea of this device is to have constantly refreshed content on a regular basis rather than having to physically load your images into the device.
The initial version will come with a remote control, but HP is reportedly already working on a touchscreen version.
HP has long promoted the idea of a connected home where digital gadgets such as photo frames and refrigerators are constantly updated with fresh content. Low-cost components such as those found on the HP Mini is now making such devices affordable.
The interface will likely borrow some attributes of the HP Mini MIE (Mobile Internet Experience) and the HP TouchSmart's touch interface.
Of course nothing is official yet and I/my source can be completely wrong.
The device should hit shelves before Christmas. Word is that the user interface is still being worked on.
Advertisement