When Jobs said the MacBook Air was thin, he wasn't kidding. I spent some quality time with a MacBook Air and snapped this pic of my iPhone next to it. The base of the MacBook Air, which holds all the guts and brains of the laptop, is actually thinner than my iPhone!
The MacBook Air makes my MacBook Pro look HUGE.
To check out more pics or view the video I shot, check out this post: MacBook Air Hands On.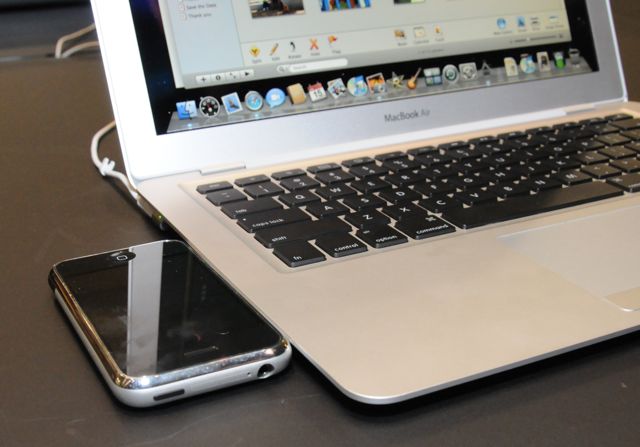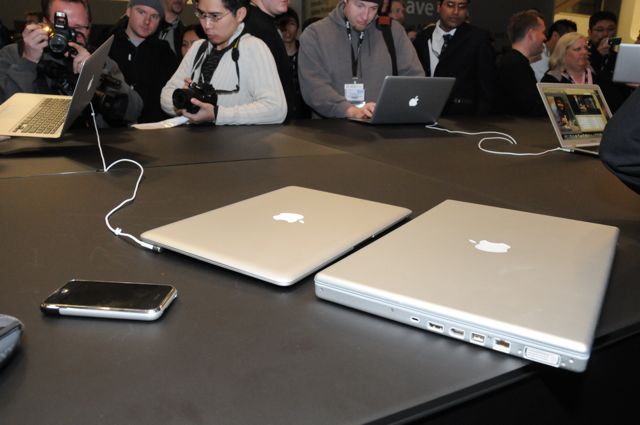 Advertisement