Booq launched a new line of thin and light notebook bags called the Boa slimcase. Optimized for MacBooks and MacBook Pros, the Boa slimcase is well suited for creative professionals.
Booq produces some of my favorite notebook bags. They're well designed, comfortable and stylish, but don't use any gimmicky colors or designs to beg for attention.
The Boa slimcase exterior constructed of rugged, weather-resistant ballistic nylon. High density foam and non-scratch lining protect your notebook. The interior is compact, with only a few pockets for accessories.
The Boa slimcase comes in a range of sizes and can be ordered with a landscape or portrait orientation.
The Boa slimcase S90 (horizontal orientation) is designed for the 13-inch Macbook or 11 to 13-inch PC notebooks. The Boa slimcase M and M90 can fit the MacBook, 15-inch MacBook Pro and up to 13-inch PCs. The Boa slimcase XL and XL90 are built for the 17-inch MacBook Pro and up to 15-inch PCs. The Boa Slimcase XXL is fits 17-inch PC notebooks.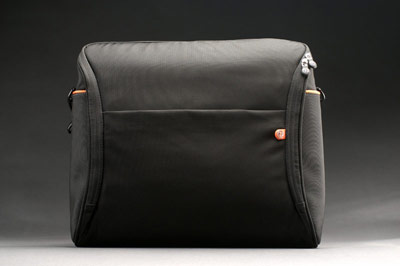 The smallest Boa slimcase is $105, with the larger versions costing up to $135. Booq's bags are more expensive than some are used to spending on notebook bags, but their quality is excellent.Each Boa slimcase bag has a unique serial number that may be registered with booqâ€â"¢s new Terralinq service, which attempts to reunite lost bags with their owners.
booq Boa slimcase product page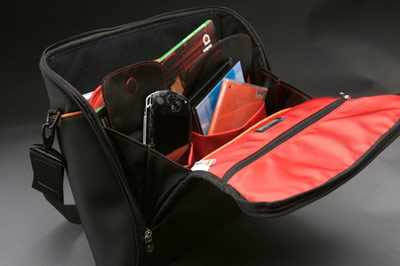 Advertisement