Please note that this Black Friday deal was from 2007. For 2008 Black Friday Notebook deals, visit the Notebooks.com Black Friday page.You should also read
15 Tips for Buying a Black Friday Notebook (or Not Buying One)
Circuit City's offering some excellent Black Friday deals on laptops and computer accessories. Those willing to camp out the night of Thanksgiving will get a chance to buy one of five deeply discounted laptops, including the Compaq Presario C717NR for $299, which is normally priced at $649.
The C717NR is the best Black Friday laptop deal I've ever seen. For $299 you get Vista Home Premium, an Intel dual-core processor, 80GB hard drive and DVD/CD burner. The T2310 dual core processor is much better than the Intel Celeron processors found in many sub-$500 notebooks. Most cheap notebooks skimp on the OS, leaving users stuck with Vista Home Basic. The C717NR also looks attractive, which is especially important if you plan on giving this to a student for the holidays.
The C717NR be available in limited quantities at Circuit City stores, where shoppers will get a $200 instant discount and a $150 mail-in rebate.
Complete C717NR Specs:
Display: 15.4″³ WXGA High-Definition HP BrightView Widescreen Display (1280 x 800)
Processor: Intel Core Duo T2310, (1.46 GHz, 1MB L2 Cache, 533MHz FSB)
Memory: 1GB DDR2 System Memory (2 Dimm)
Hard Drive: 80GB 5400RPM
Graphics: Intel Graphics Media Accelerator X3100
Wireless: 802.11b/g WLAN
Optical Drive: SuperMulti 8X DVD+/-R/RW with Double Layer Support
OS: Windows Vista Home Premium
Ports: 3x USB 2.0, VGA, mic-in, headphone-out, S-Video, LAN, modem
Weight: 6.3 pounds
Dimensions: 14.1 (L) x 10.11 (W) x 1.29 (min H)/1.58″ (max H)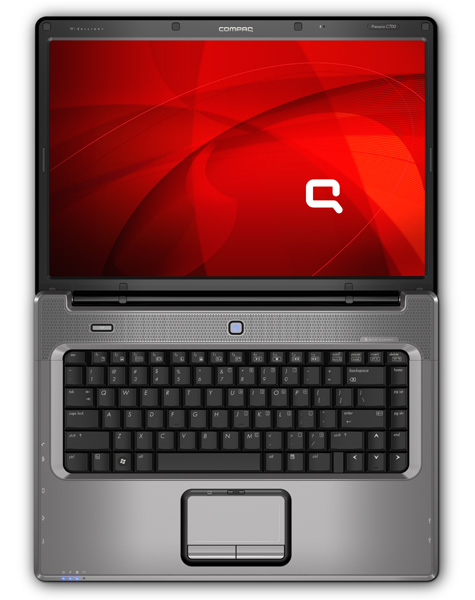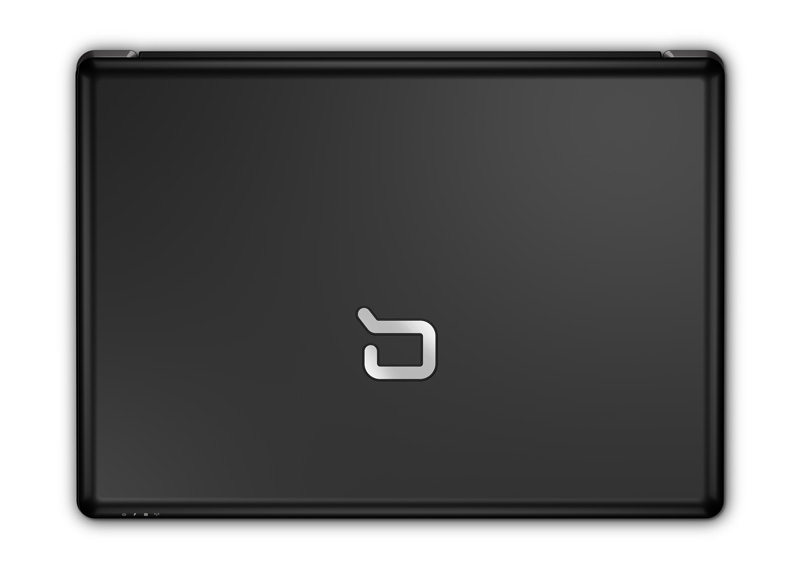 Circuit City will also sell an HP Pavilion for $549, a Sony VAIO for $899, a Toshiba Satellite laptop for $399 and a faster Toshiba Satellite for $749.
Here's what we know about Circuit City's Black Friday laptops so far:
$299.99 – The Compaq Presario C717NR laptop is retail version of the, which is available from HP from $449.
$399.99 – The Toshiba Satellite for $399 comes with an AMD Atlon 64 X2 dual core processor.
$549.99 – The HP Pavilion for $549 comes with an AMD Athlon 64XT TK-53 dual core processor. Not sure what model number this is going to be, but it's something in the dv6600 series since it's advertised as having a 15.4-inch display.
$749 – The faster Toshiba Satellite Laptop from Circuit City comes wth an AMD Turion 64X2 Dual Core Mobile TL-58 processor.
$899 – The Sony VAIO laptop comes with an Intel Core 2 Duo processor T5240
It's good to see Circuit City's offering a range of Black Friday doorbuster deals, but it's not doing the $99 laptop thing like it did last year.
Circuit City will include an all-in-one printer with the purchase of any laptop on Black Friday. Circuit City will also deeply discount a lot of electronics and computer accessories on Black Friday.
$3.99 – 50 pack of DVD+R/-R from Nexxtech
$14.99 -1GB of DDR2 Memory for notebooks
$79.99 – 500GB Seagate external drive
$249.99 -19″ LCD HDTV from Samsung
$999.99 – 50″ Zenith Plasma HDTV
Advertisement